BBNaija Season 7 Housemates (Level Up) has been unveiled in a star-studded Live Launch Show, complete with a live audience.
Big Brother Naija Season 7 launched on Saturday 23 July 2022. See the DStv and the GOtv channels they air.
Fans across Africa are also able to stream via the African online streaming service, Showmax, alongside fans in the UK.
Here are the first 12 BBNaija Season 7 Housemates:
BBNaija Season 7 Housemates
Amaka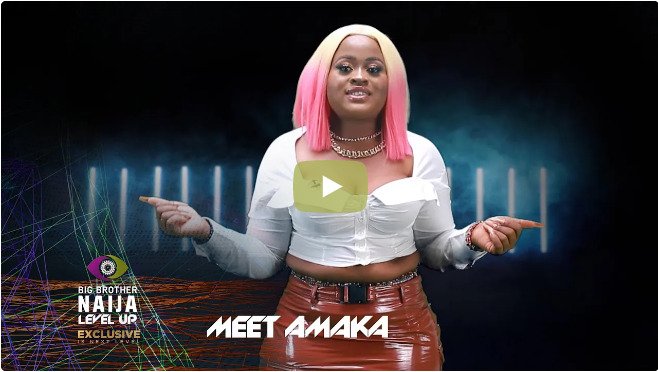 She is a 23-year-old health care worker and Anambra State native. Amaka has only one sibling, is the only girl in her family and loves generous men. She confesses she signed up for Big Brother Naija to not only win but to have fun, meet new people and pepper all her exes.
Beauty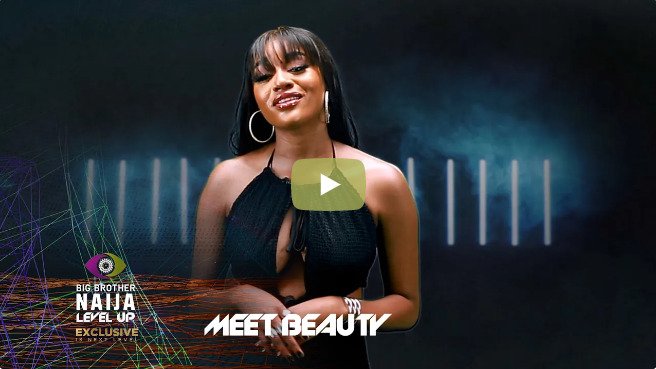 Beauty is a 24-year-old lawyer from Taraba State and was crowned Miss Nigeria in 2019, becoming the country's 43rd beauty to win the pageant. She also held the 'Most Beautiful Girl Taraba' title, from 2015 to 2017. One of the lowest points in her life is when she had to rewrite the Nigerian Bar Exams after failing the first time. As the last born of four siblings, Beauty enjoys the love, constant guidance and unwavering support this position affords her.
Bryann
Bryann counts Wande Coal, Vybz Cartel and Angelique Kidjo as some of his musical influences as he too is a singer and songwriter. The 24-year-old who hails from Imo State started releasing music in 2019, and finally put out a full-length project in 2021.
Christy O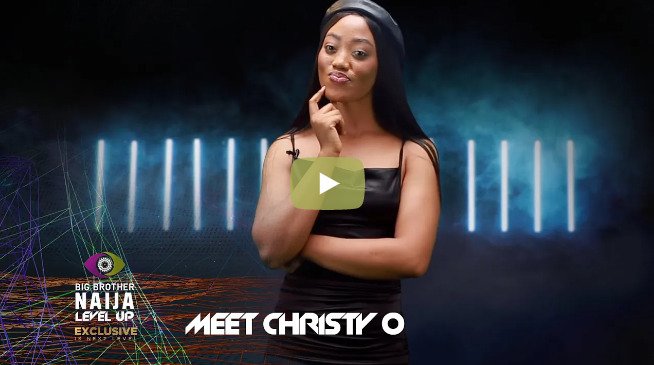 Christy O is a beauty entrepreneur who runs a cosmetics business. This outspoken 24-year-old also models in her free time and believes in giving people second chances. When she's not hiking or enjoying a picnic with her close friends, Christy O makes time to write poems.
Cyph
Art lover, movie junkie and music freak Cyph, hails from Imo State and studied Electrical Engineering at Madonna University. He loves food, travel, fashion and cruise, and admits he can be quite enigmatic. This 27-year-old is not in a relationship but has his eyes set on someone outside the House currently.
Daniella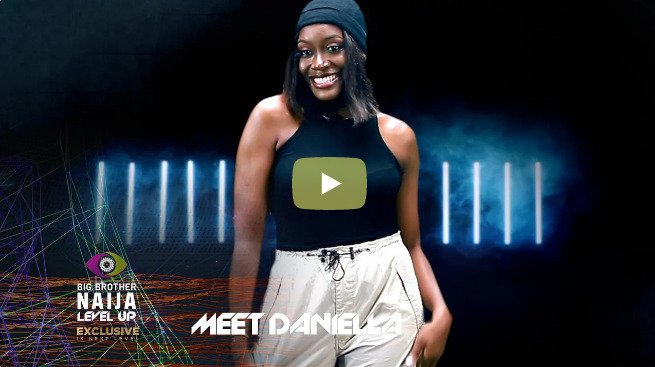 When she's not writing poetry, acting, or singing, you'll find 22-year-old Daniella working out and staying fit. She hates bullies with a passion and believes in fair play, so she usually steps in as "the defender" during heated arguments. She has a twin brother, five older brothers and a younger sister, and loves being part of a big family. Although she just got out of a toxic relationship, Daniella still believes in love and is open to finding it one day.
Groovy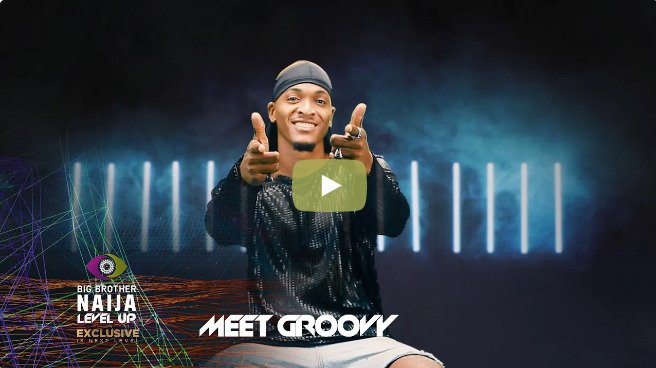 Artist, fashion entrepreneur and model Groovy, is an ambitious 26-year-old from Anambra State. He has a B.Sc. in Biochemistry from the University of Lagos and loves working out and maintaining a healthy lifestyle. He has been running a clothing and accessories business for the past four years, and also dabbles in music, and feels Big Brother Naija will help him make a name for himself.
Ilebaye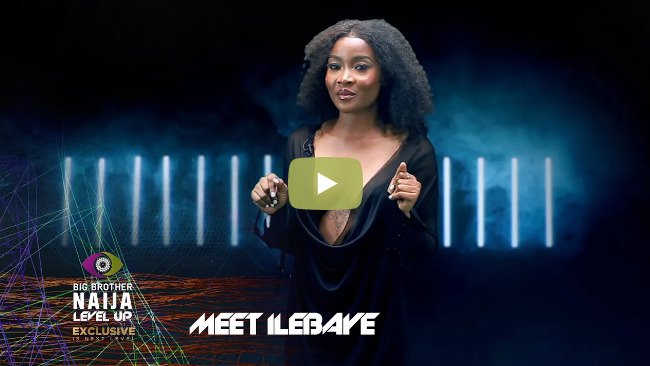 21-year-old Ilebaye is a criminology and security studies graduate and entrepreneur. She loves swimming, partying, bowling and shopping, and considers herself a controversial, adventurous go-getter. Ilebaye doesn't believe in love and feels romantic relationships are all about pretence.
Kess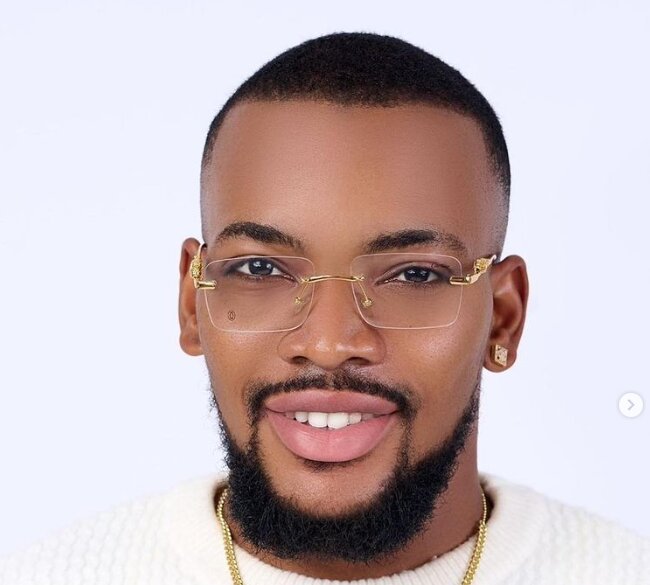 Kess is a married 28-year-old businessman who enjoys living life to the fullest. Family means the world to him and he even counts one of his brothers as his best friend. He is stubborn and values himself, traits which others sometimes find annoying. Being in the Big Brother Naija House has always been his dream.
Khalid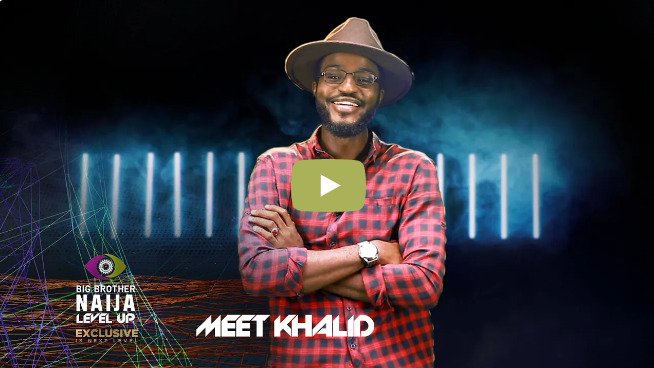 Khalid enjoys archery, skateboarding, basketball, watching anime and also has a keen interest in mythology. This 22-year-old freelance graphic designer and muralist from Plateau State loves to try new things and considers himself charismatic. He is not looking for love at the moment but feels like he hit the jackpot where friendship is concerned, which is more than enough.
Pharmsavi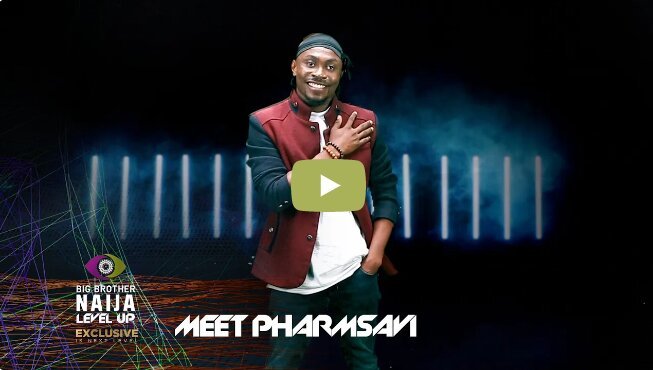 Licensed pharmacist, Pharmsavi, is a confident multitalented extrovert with "an amazing sense of humour". He is passionate about life and acting in particular, and would like to pursue the craft as a profession in the near future. Pharmsavi enjoys travelling, dancing and playing video games, and has a large network of friends, courtesy of his boisterous, friendly personality. He loves graphic design and when he has time, you will find Pharmsavi playing table tennis. He hopes Big Brother Naija will help him kickstart his dream of becoming a professional actor.
Phyna
Phyna describes herself as "allergic to malice". She is short-tempered and can fight with a person one minute, then talk to them the next, like nothing happened. She is single and believes she is a born entertainer. This 25-year-old hype girl considers herself jovial and maintains she is allergic to gossip. One of her talents is repairing home appliances and she counts her graduation as one of the best moments of her life.
Adekunle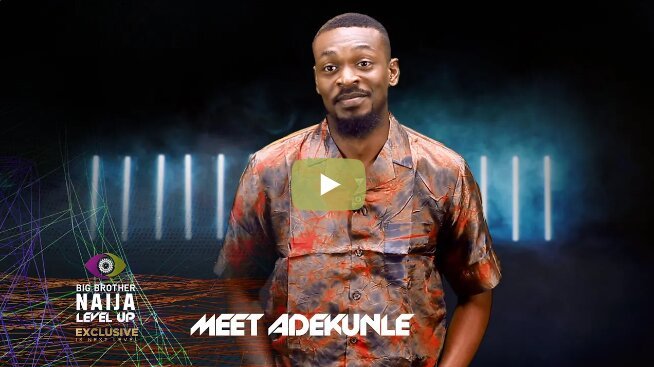 One of the BBNaija Season 7 Housemates is Adekunle Tobilola Olopade, a 27-year-old digital marketing consultant from Lagos. He considers himself "a self-actualised introvert" who takes pride in being a giver that solves other people's problems. Adekunle hopes to win this season of Big Brother Naija so he can help his mother pay off her mortgage, loans and debt.
Allysyn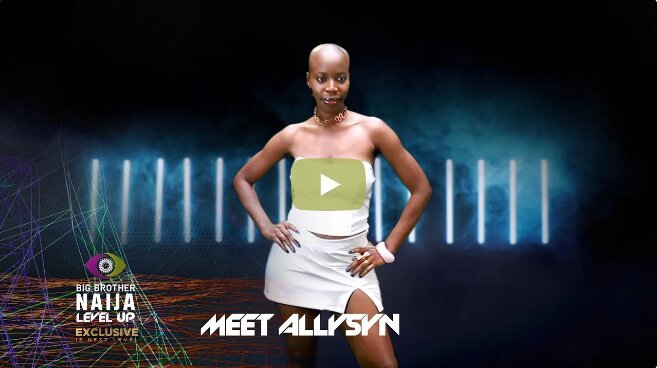 Easy-going Osy Allysyn Audu enjoys watching movies, modelling, hanging out with friends and making her own lip gloss, when she is not hard at work as a Sales and Marketing Executive for a popular vehicle brand. As a "huge fan of love", Allysny is currently in a relationship and enjoys "how love helps me see myself in a new light every day". After investing all her money in furniture for a show she wanted to start on YouTube ­– then subsequently losing it all when Covid hit, this 25-year-old is eager to get it all back and then some, by winning Big Brother Naija.
Bella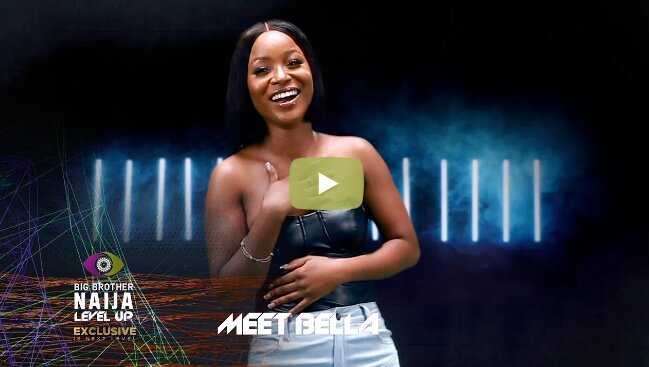 Chidimma Esther Okagbue is a 25-year-old energetic UNILAG graduate and content creator. She loves travelling, swimming, photography, and making new connections. What habits are most likely to irritate her fellow Housemates? "My bluntness. I am fearless, so I don't sugar-coat my words. I tell it like it is, and people hate to hear the truth".
Chichi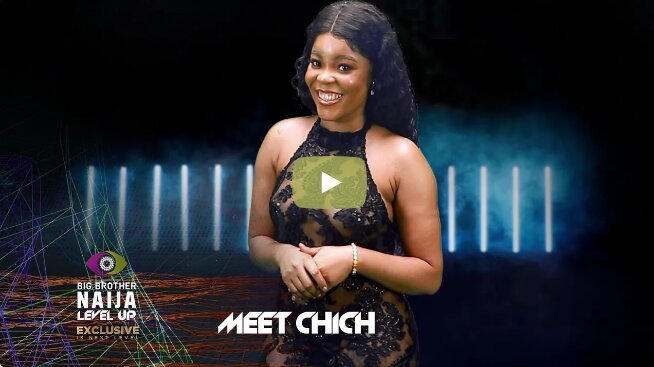 "Stripper by night and chef by day". That's just one of the many colourful phrases 22-year-old exotic dancer and chef, Chinenyenwa Desire Okoebor, uses to describe herself. She loves swimming, dancing and travelling, and considers herself "an unshakeably ambitious goal-getter". Although she had a painful childhood, Chichi has managed to rise above it all and continues to forge her own path.
Chomzy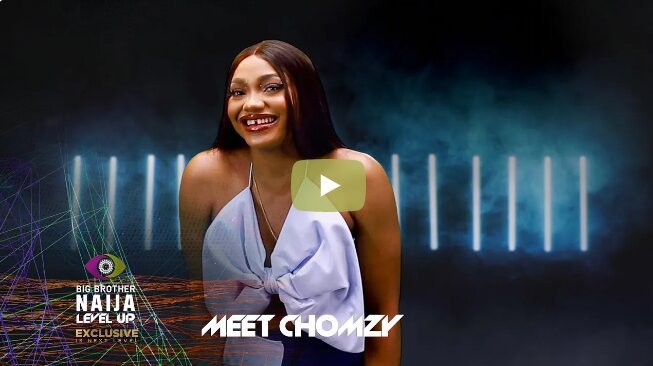 Esther Chioma Ndubueze is a 22-year-old entrepreneur who loves sewing, travelling and twerking. Some of Chomzy's proudest moments come courtesy of her pageant and modelling work, as well as the multiple awards she has received for her humanitarian and school work. Chomzy hopes Big Brother Naija will make her rich and famous.
Diana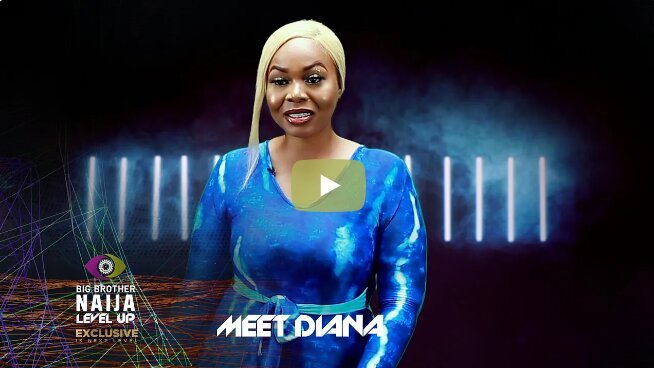 Diana Isoken Edobor is a 33-year-old Project Manager from Edo State. She was born in France but now calls Abuja home. She is sociable, family-oriented, passionate about self-development, and loves learning about new cultures. When asked about romantic relationships, Diana confirms that she is single.
Dotun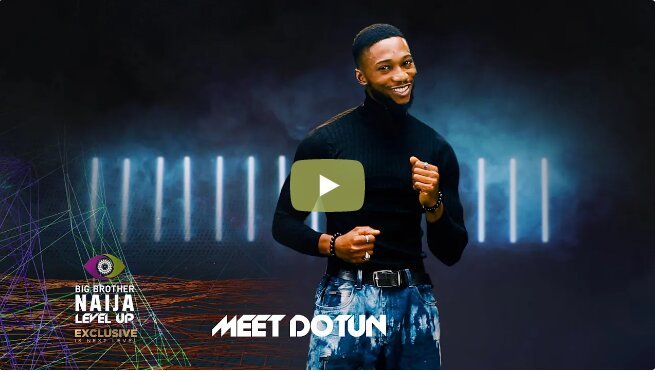 Oladotun Mofiyinfoluwa Oloniyo is a 26-year-old who works in a hospital as a medical physiologist and moonlights as a personal trainer on his days off. When he's not working out or saving lives, you will find this chatty, competitive socialite watching movies, cooking or gardening. Dotun has aspirations of taking over the entertainment industry and counts being crowned Mr Tourism Nigeria 2018 as a proud moment, alongside graduating as one of the University of Ibadan's top students in his specialty a week later.
Doyin
Doyinsola Anuoluwapo David describes her personality as a mix of Michelle Obama and Cardi B and admits she is not afraid to bring out either, depending on the scenario. This 26-year-old is "a box of surprises, and you never know what you'll get". When she's not hard at work as a medical radiographer, you'll find Doyin partying and reading, and although she may come off as a tough cookie, she actually is a true softie on the inside.
Eloswag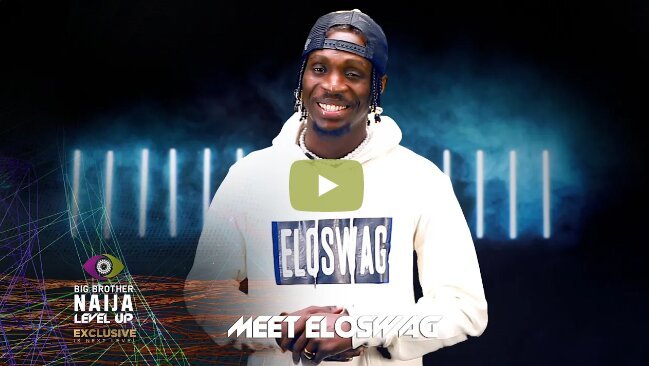 Eloka Paul Nwamu is a 27-year-old digital marketer and content creator from Lagos. Apart from being lively, confident and talented, Eloswag, who counts his mom as his superhero, reckons he is a hit with the ladies. Eloswag is single at the moment and confesses he is in no rush to get boo'd up because he has been "served his breakfast" a couple of times.
Giddyfia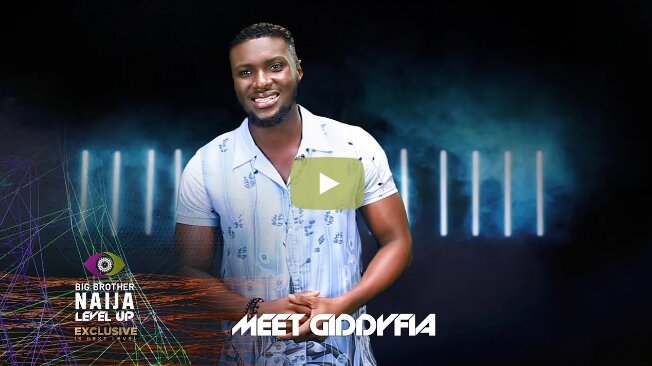 Another of the BBNaija Season 7 Housemates is Gideon Anieti Nwawo who is a 24-year-old engineer who considers himself a hardworking team player with excellent interpersonal skills and lots of creative ideas. One of his favourite achievements is graduating from university with top honours. He is a fitness buff and even won the 2019 'Male Physique of the Year' award in college.
Hermes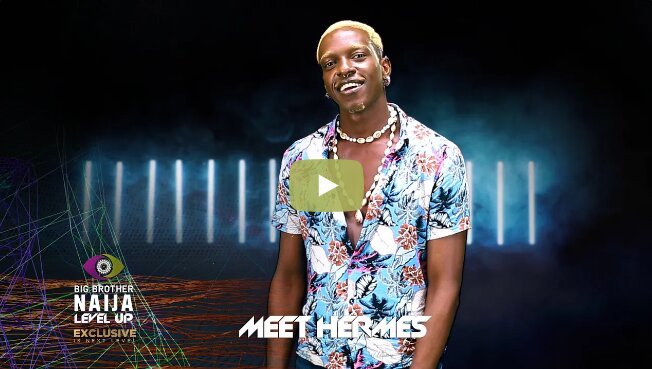 Performance artist Hermes Chibueze Iyele counts basketball, public speaking and American flag football as some of his interests. He has had the opportunity to perform some of his original dance pieces at reputable festivals in Lagos, Glasgow and Rotterdam, and has also appeared in music videos for afrobeat stars including Burna Boy, Davido and Ajebo Hustlers.
Sheggz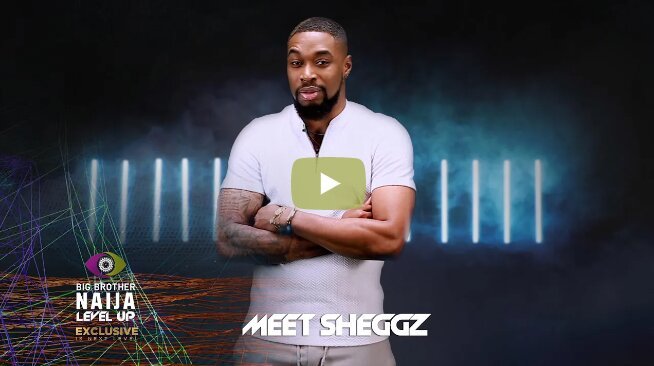 Segun Daniel Olusemo is a 26-year-old actor and professional footballer based in England. After sustaining an injury last year, he started acting again and recently scored a role in a production directed by Tola Odunsi. Talkative when needed, but also a good listener, Sheggz considers himself down-to-earth, relatable, and ambitious. Although currently single, he loves relationships but believes it is important to find the right person.
Wrap Up
Those are the BBNaija Season 7 Housemates! A total of 24 Housemates made their debut in Biggie's House. Not to miss anything concerning the BBNaija Season 7 Housemates, be part of the #BBNaija gist on Twitter, Instagram, Facebook, and TikTok.
This article was updated 4 months ago