Beyoncé has officially returned six years after "Lemonade" with her seventh studio album titled "Renaissance."
The 16-track LP is the first installment of a "three-act project" and includes lead single "Break My Soul."
"Renaissance" includes guest vocalist;  Jamaica-born, Miami-raised reggae artist Beam on "Energy," and Grace Jones and Tems on "Move."
Unveiling the project three years since she started work on it, Queen Bey said:
"Creating this album allowed me a place to dream and to find escape during a scary time for the world," she said in press materials.
"It allowed me to feel free and adventurous in a time when little else was moving. My intention was to create a safe place, a place without judgment. A place to be free of perfectionism and overthinking. A place to scream, release, feel freedom. It was a beautiful journey of exploration."
However, two days before its scheduled release date, the album leaked.
Listen to "Renaissance" by Beyonce:
Beyonce addressed fans after the album's official release saying "So, the album leaked, and you all actually waited until the proper release time so you can all enjoy it together," she wrote.
"I've never seen anything like it. I can't thank y'all enough for your love and protection. I appreciate you for calling out anyone that was trying to sneak into the club early. It means the world to me. Thank you for your unwavering support. Thank you for being patient. We are going to take our time and enjoy the music. I will continue to give you all my all and do my best to bring you joy. I love you deep."
See the full tracklist and credits below: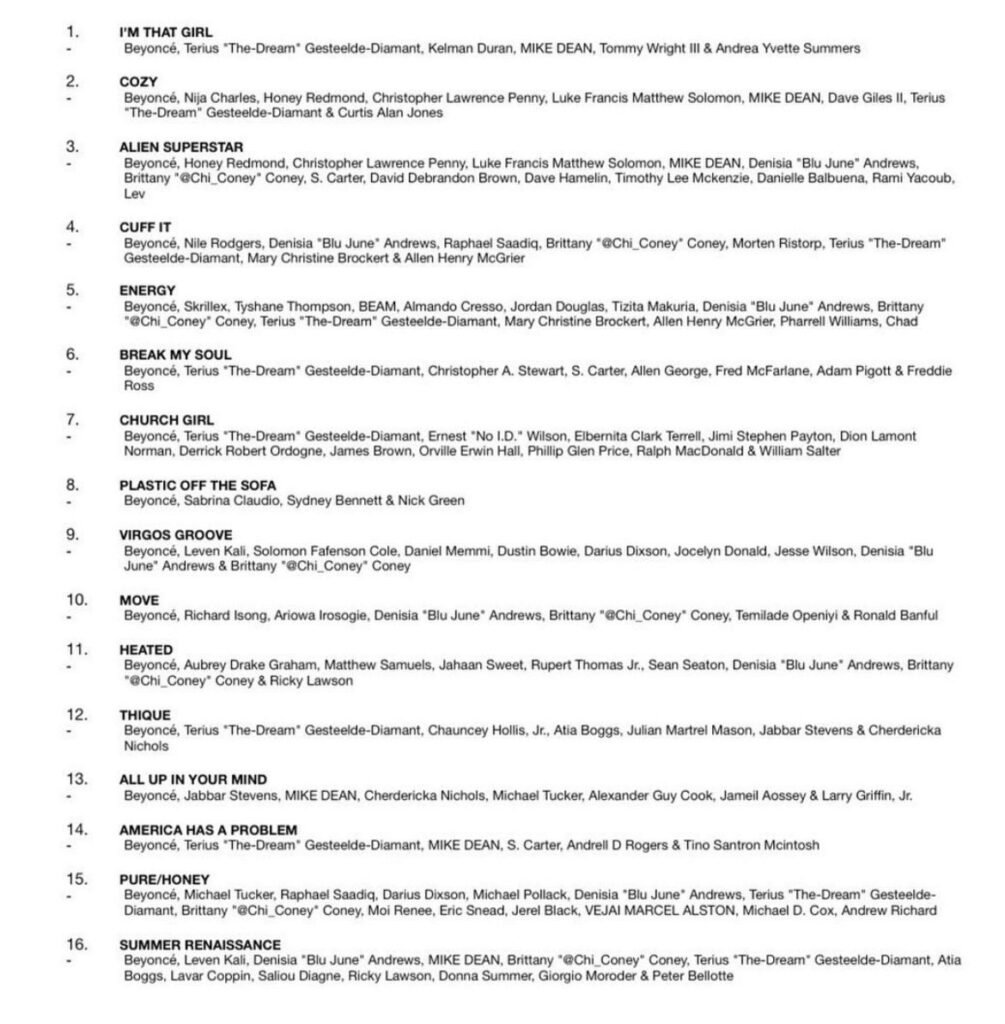 This article was updated 3 weeks ago