Yes, we know managers come and go but recently, the length of a coach's stint is getting shorter and shorter as a result of sacks.
European soccer is one of the most high-pressure sporting arenas and that means that football managers have to p their ante or risk being axed.
The impact of a managerial change can often make a huge difference on a team both on and off the pitch.
In Europe right now, the 2022-23 season is well underway and already there has been a number of managerial casualties.
NaijNaira takes a look at all the managers in Europe's top five leagues who have been sacked from their posts this campaign.
Sacked Premier League managers in 2022-23
Scott Parker – Bournemouth (August 30)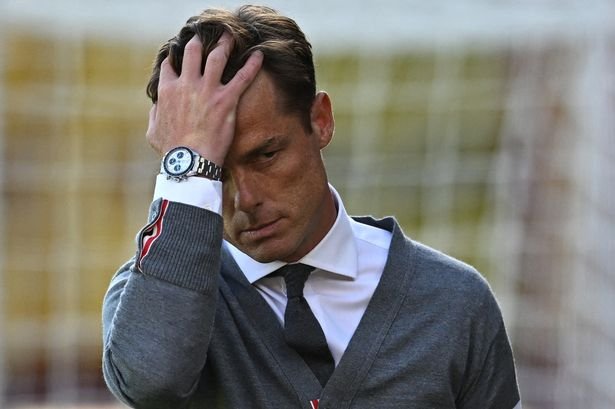 Scott Parker was the first to go in the Premier League in 2022-23 as he was sacked on August 30 after a dismal start to the season.
The newly-promoted team had conceded 16 goals in three games, including a 9-0 defeat at Anfield against Liverpool.
Thomas Tuchel – Chelsea (September 7)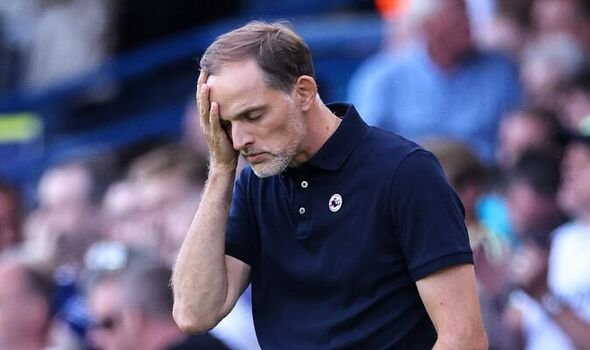 The first high-profile manager to be sent packing was Thomas Tuchel on September 7. Just 15 months after winning the Champions League for Chelsea, the German was sacked after losing three of the first seven games of the season. He was replaced by Brighton's Graham Potter.
Meanwhile, at Falmer Stadium, Potter too was succeeded by former Sassuolo and Shakhtar Donetsk manager Roberto De Zerbi.
Bruno Lage – Wolves (October 2)
Bruno Lage was the next to be given the marching order on October 2 after Wolves fell into the relegation zone.
In all, 10 managers were sacked in the Premier League last season and they include Ole Gunnar Solskjaer, Roy Hodgson, Marcelo Bielsa and Sean Dyche.
Sacked La Liga managers in 2022-23
Paco Lopez – Levante
The first manager to be sent away in La Liga in 2022-23 was Levante head coach Paco Lopez, after failing to win any of the club's first eight matches of the 2021-22 season.
Francisco Rodriguez – Elche (October 4)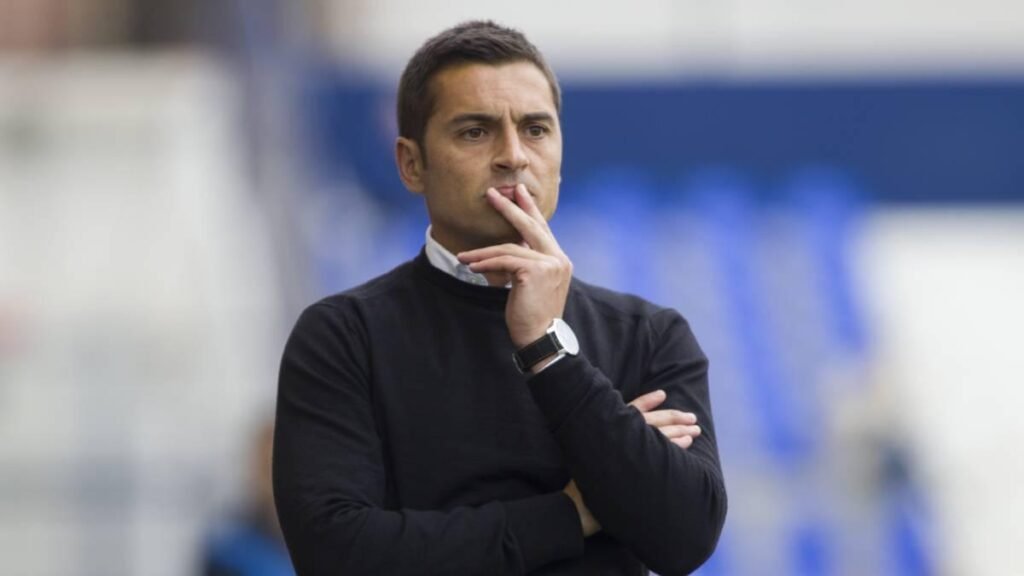 Francisco Rodriguez was next on the chopping block. Elche sacked him with the club winless after seven matches and sitting bottom of the table.
A total of 11 managers were sacked in La Liga last season which includes the likes of Ronald Koeman at Barcelona, who was replaced by club legend Xavi.
Sacked Serie A managers in 2022-23
Sinisa Mihajlovic – Bologna (September 6)
Sinisa Mihajlovic was the scapegoat in Serie A as he was axed on September 6 when Bologna found themselves only one point above the drop.
He was replaced by ex-Inter Milan and PSG midfielder Thiago Motta.
Giovanni Stroppa – Monza (September 13)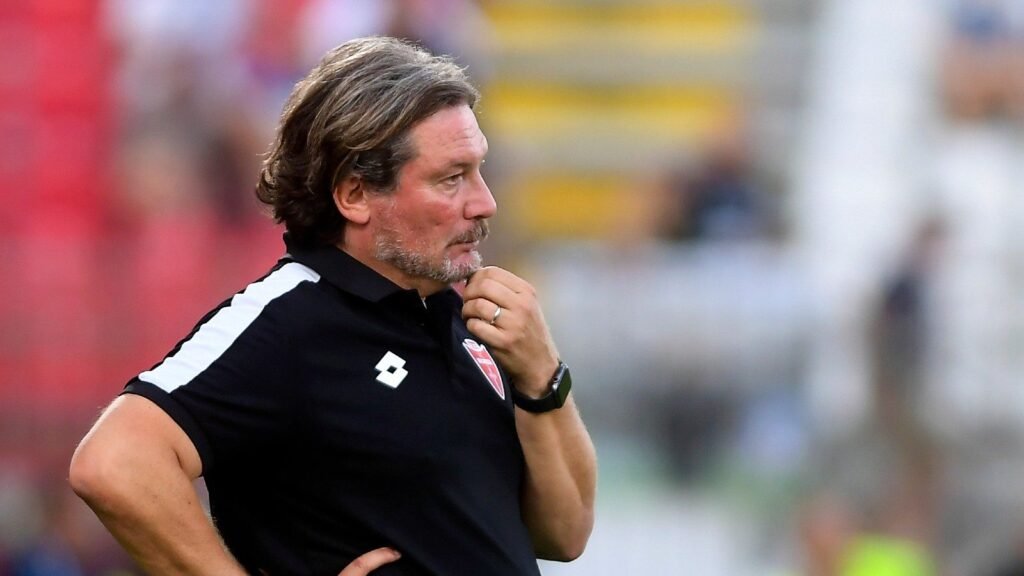 The second manager to be sacked was Giovanni Stroppa. Monza owner Silvio Berlusconi wasted no time in calling time with him after the team earned just one point from the first six games.
He was replaced by rookie Raffaele Palladino.
Marco Giampaolo – Sampdoria (October 2)
Sampdoria were in takeover talks in the early weeks of the season and manager Marco Giampaolo was dismissed on October 2 after taking two points from their first eight games.
There were 10 managers sacked in Serie A last season and include Walter Mazzarri and Andriy Shevchenko.
Sacked Bundesliga managers in 2022-23
Domenico Tedesco – RB Leipzig (September 7)
In the Bundesliga, Domenico Tedesco was the first manager to go on September 7. Leipzig won only one of their first five games of the league season, they also lost their opening Champions League match to Shakhtar.
Tedesco just had to go and was replaced by Marco Rose.
Thomas Reis – Bochum (September 12)
Thomas Reis was next. With Bochum losing six out of six Bundesliga games to start the season, Reis had to be relieved of his duties.
He was replaced by former Vitesse Arnhem coach Thomas Letsch.
Gerardo Seoane – Bayer Leverkusen (October 5)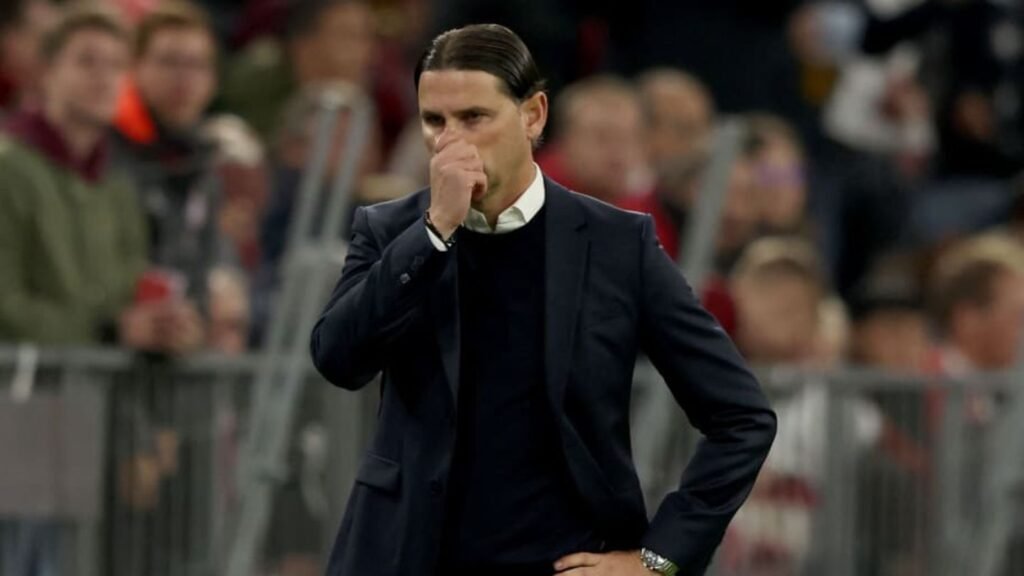 The next coach that got hammered by a struggling Bayer Leverkusen was Gerardo Seoane on October 5 who was replaced by former midfielder Xabi Alonso.
Five Bundesliga managers were sacked in the 2021-22 season. Mark Van Bommel and Jesse Marsch were among them.
Sacked Ligue 1 managers in 2022-23
So far so good, Ligue 1 has experienced no sack.
However, their 2021-22 season saw four Ligue 1 managers fired from their posts, including Claude Puel and Niko Kovac.
This article was updated 3 months ago