This article entails to guide you on how you can check your Keystone bank account balance using different methods which include but not limited to ussd code.
These methods are convenient and simple to access any time you like. Checking your account balance is something everyone loves to do.
However there are many who do not know how to access their account balance without receiving an alert from the bank.
It is also important to note that your phone number is a very vital tool required for you to get your account number.
In case you do not receive any alert from your bank then you have to check if the registered phone number on your account is what you are using.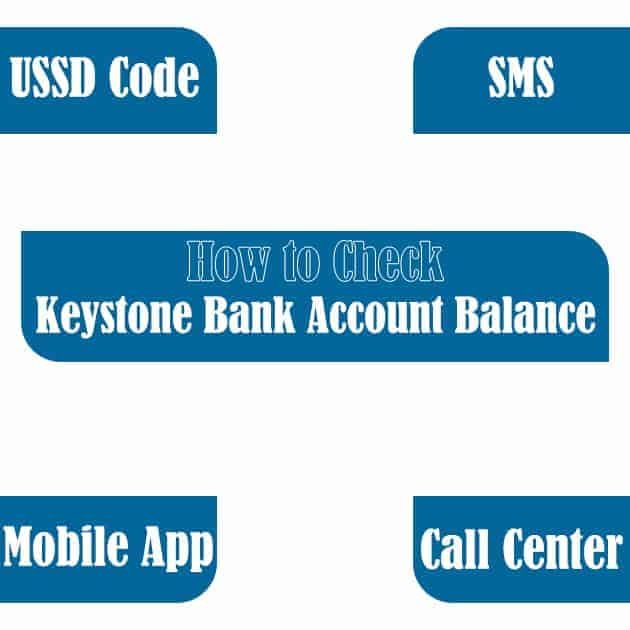 If the number is not in use, you can either go for a SIM backup or go to your bank and have a change of phone number. That is you have to change the phone number on your account to the existing phone number you are using.
Without your phone number being registered in your account you can't receive any alert on your phone neither can you be able to access your account balance on your phone.
The following methods will be discussed to help you check your account balance at ease. They include USSD code, SMS, mobile app, ATM, social media and customer care.
Code to Check Keystone Bank Account Balance
For customers whose alertz number is mtn or airtel, dial *322*082# and glo users should dial *805*082# to check their keystone balance.
The bank code is one of the common ways to you can adapt to check your account balance.
This code is also known as USSD code or smart code. With the bank code you can check your account balance, account number, make transfers to other keystone account holder as well as those of other Nigerian bank, buy airtime, and so on.
Check Your Keystone Balance Via SMS
The SMS method is also another easy way to access your account balance. All you need to do is send a message to their customer care line requesting for your balance.
Simply send the message to +23470020003000 you will be asked to send both your account name and account number.
Your details will be verified after which your account balance will be sent to you.
Use Keystone Bank Mobile App
Every bank has a mobile app that enables easy banking to their customers.
With your mobile app, you can apply for your ATM, book for hotels and flight, block cheques, make transfers, buy airtime and many other transactions.
To check your account balance using your mobile app, then follow the instructions below;
Android users should go to Google Play Store and iPhone users should go to Apple store
Search for Keystone mobile app
Download the application. It will automatically install on your phone
Open the application and register with your user name and account number
Also input your pin or password. You will find your account balance when the application is fully opened
Make Use of the Nearest ATM
Using the ATM machine is one easy way to check your account balance. To check your account balance using your ATM card just walk up to any ATM machine close to you.
Insert your ATM card and input your PIN. Click on enquiry, your account balance will be displayed on the screen.
No service charge is attached, this means that no fee will be deducted from your account.
Call Keystone Customer Care Call Centre
Customer care are personnel or agent assigned to attend to customers in various units.
These units involves; media page, internet banking, messages and phone calls. Every request you make are been attended to by customer care agents.
So checking your account balance via customer care refers to calling them on the phone. You can call the care line; +23470020003000.
An agent will be on the other end to attend to you. You will also need to give some details about your account such as account number and account name, to help them find your account and retrieve your account balance.
Your balance will be sent to you via text message.
In Summary
I hope this write up was helpful to check keystone bank account balance. I personally make use of code and mobile app.
Other methods are only used when the aforementioned ones aren't viable which is highly unlikely most of the time.
But i will like to know which of the methods you find to be the best options for you.
This article was most recently revised and updated on May 7, 2021