Sports Betting has become a huge industry in the Nigerian economy and in the world with the proliferation of betting platforms due to the presence of mobile apps and websites where you can stake and win games.
In Nigeria, a decade back there was limited option for gamblers to play games on their favourite sports in betting however international platforms so let's take a look at the top 10 betting websites in Nigeria in 2022.
Top 10 Best Betting Sites In Nigeria 2022
1. Bet9ja
Bet9ja is arguably the biggest betting platform in Nigeria, with the www.bet9ja.com website one of the most visited in the country.
They may not have the biggest of odds but they have one of the strongest securities you will find in the gambling sector.
Bet9ja has several strategically placed bet shops around Nigeria. Apart from sports, they have casinos and other sports available.
2. Sportybet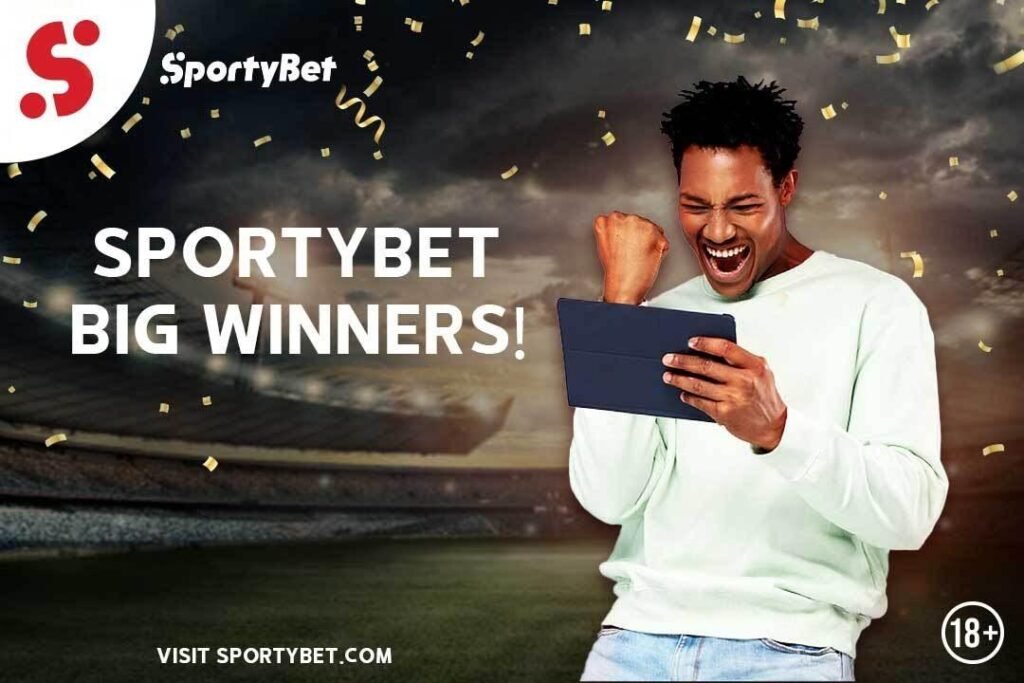 One of the biggest favourites of many sports bettors. What stands Sportybet out is its simplistic and user-friendly interface.
Sportybet has one of the biggest odds in the market and a huge bonus on accumulated games.
Talking about the betting website that has the fastest payout of winnings and withdrawals, Sportybet hardly has a competitor.
3. Betway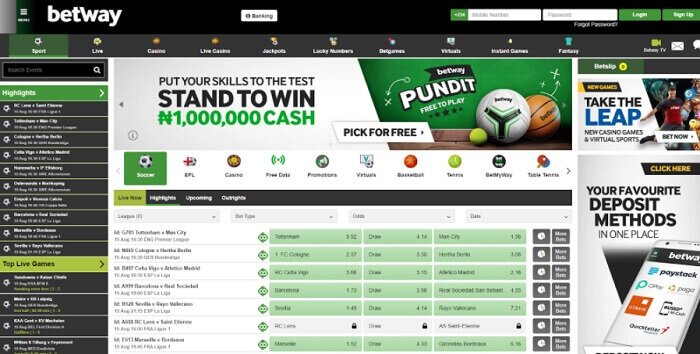 Betway is one of the foreign betting platforms available in Nigeria, Betway has standard security that keeps your finances safe.
Furthermore, Betway has several markets that are usually unavailable on other platforms.
The range that the platform covers is surprisingly large with other sports available
4. 1XBet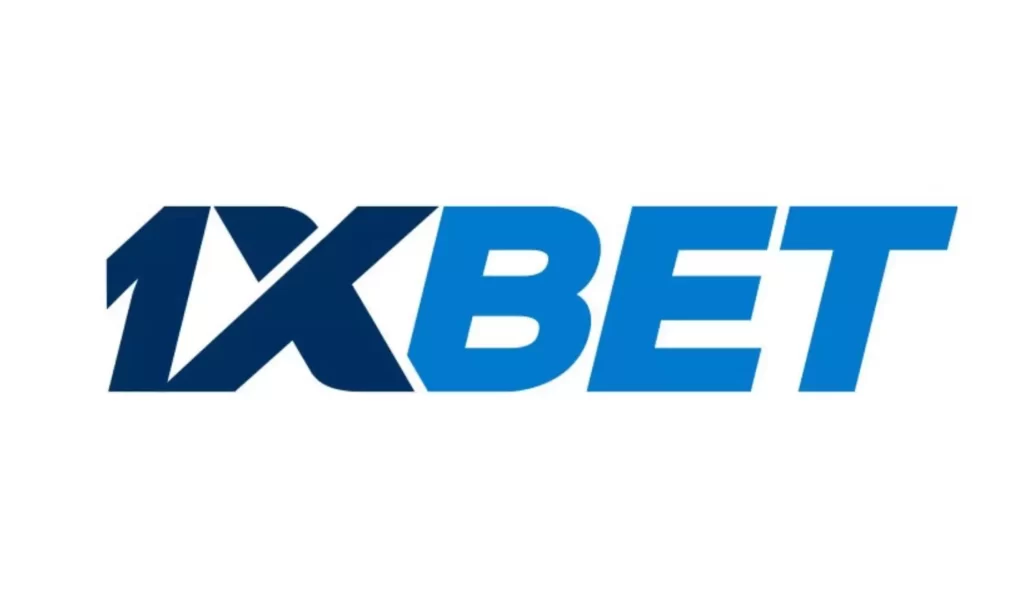 1XBet is one unique website where you get the best live-in play with the fastest processing time and ease of staking.
1X Bet also beats the competition with unbelievable exclusive offers as well as promotion to draw you closer and rewards customers.
1Xbet also have streaming options that you can use to follow live games and sports that you have staked on.
5. BetKing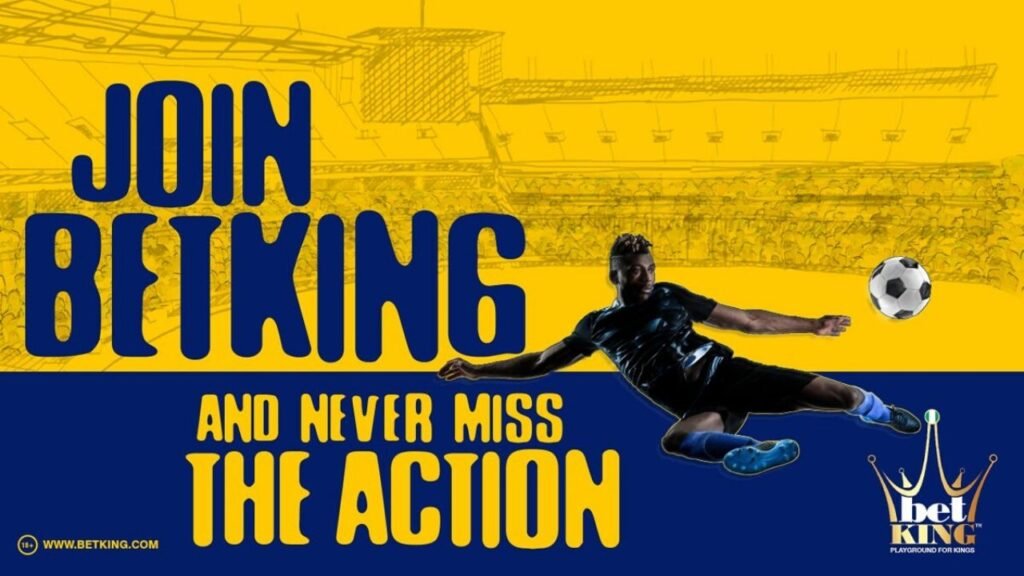 Betking broke into the market some years back and almost became as popular as Bet9ja with their elegantly placed bet shops around cities.
It became another Premier Sports Betting website in Nigeria offering football, Basketball, rugby, tennis, racing and much more.
Betking also gives huge bonuses and has a user-friendly interface with some of the juiciest odds you will ever find in the market.
6. NairaBet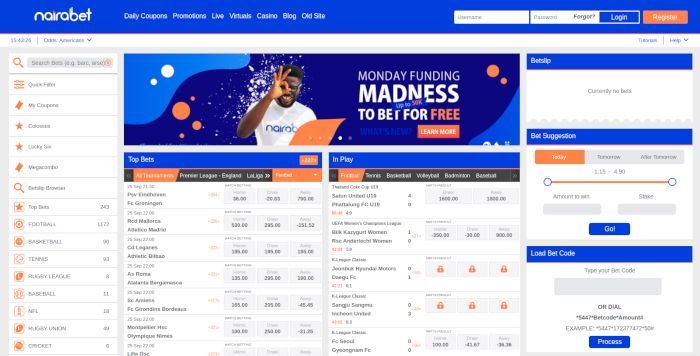 Nairabet is one of the first set and oldest bet websites in Nigeria having been around since 2009 and owned by Akin Alabi.
With Nairabet you have your favourite sports all put into one application for easy access. Nairabet was one of the websites that gave customers the opportunity to edit bets and cut options.
They also had features that allow you to get some Cashback in winnings if certain conditions are met.
7. Merrybet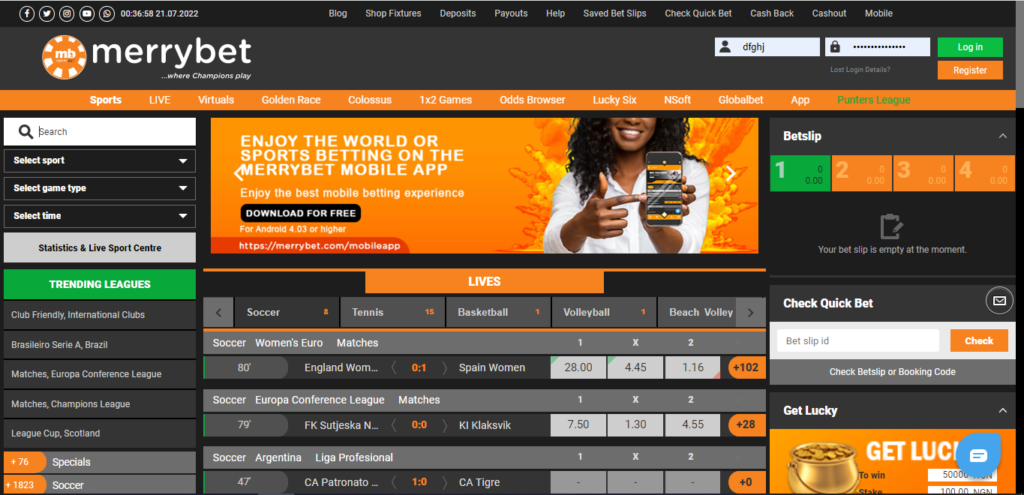 Merrybet also falls into the first generation of bet sites with its orange shops placed in several places.
Merrybet has one of the biggest odds across major sporting events all around the globe. Their mobile website has also been revamped severally to suit users' tastes.
8. MSport
MSport is another replica of SportyBet in terms of user interface with a flexible cashout option.
It possesses many options in different sports and markets. MSports also has one of the fastest withdrawal options and deposit options.
9. 22bet
22bet stands out among the international online betting websites in the country with one of the highest possible winnings on bets.
With 22bet, you get Live in-play options in the app with several deposit options.
There's also a highly experienced number of customer support available to help customers needs.
10. Winners Golden Bet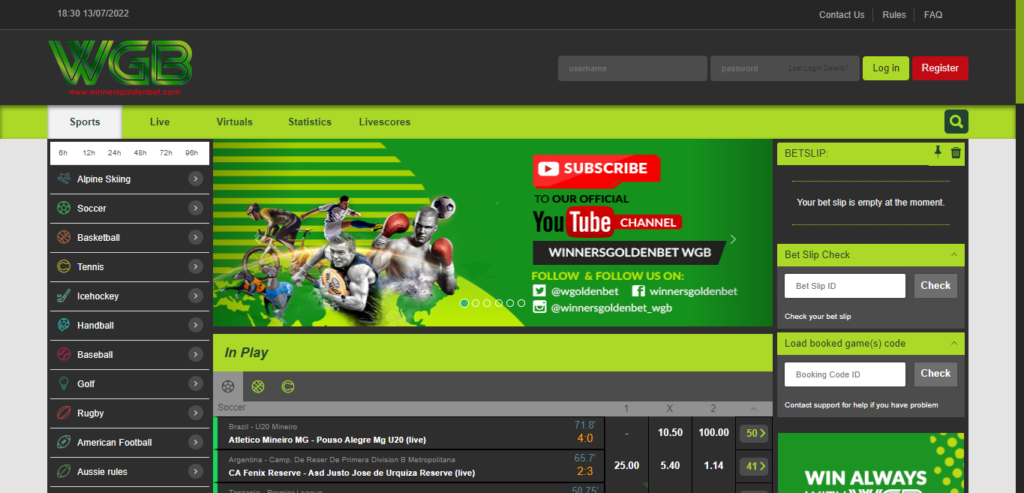 Winners Golden bet recently underwent an upgrade and it's in a way to continue to grab a sizeable number of the market.
WGB has been available in Nigeria over the last decade and also has a pool amongst the wide array of sports and markets.
This article was updated 3 months ago