Facebook causes outrage as user privacy is dropped?
Facebook has sparked outrage, boosting simmering fears the platform and its "private" messages will be a tool for clamping down on people.
Criticism emerged after media reports revealed the social networking giant had turned over messages that were key to a mother being criminally charged over abortion for her daughter.
The Nebraska woman helped her teenage daughter end her pregnancy at about 24 weeks and discussed on Facebook's messaging service plans to burn the foetus afterwards.
In one of the messages, the woman tells her then 17-year-old daughter that she has obtained abortion pills and gives her instructions on how to take them to end the pregnancy.
The daughter, meanwhile, "talks about how she can't wait to get the 'thing' out of her body", a detective wrote in court documents.
"I will finally be able to wear jeans," she says in one of the messages.
After America's top court revoked the national right to abortion in late June, there were warnings about such a use of personal information, with big tech companies holding a trove of data on users' locations and behaviour.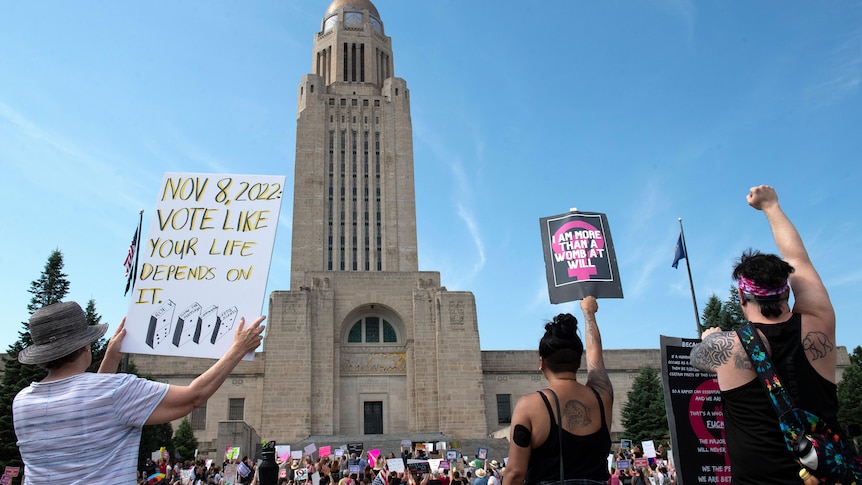 The right to an abortion in the United States comes from a landmark court decision made in the 1970s, known as the Roe v Wade case.
The mother faces five charges — including one under a 2010 law which only allows abortion up to 20 weeks after fertilisation.
The daughter, who is now 18, is being charged as an adult at prosecutors' request.
She faces three charges, including one of concealing or abandoning a corpse.
Yet Facebook owner Meta defended itself Tuesday by noting the Nebraska court order "didn't mention abortion at all".
When queried about handing over the data, the Silicon Valley giant pointed to its policy of complying with government requests when "the law requires us to do so".
For tech world watchers, the Nebraska case surely won't be the last.
Meta did not provide the Nebraska court's order.
The police filing asked the judge to order the company not to tell the 18-year-old daughter about the search warrant for her Facebook messages.
Meta-owned WhatsApp has end-to-end encryption, which means the company does not have access to the information. That is not the default setting on Facebook messenger.
Advocates noted that apart from not using Meta's products, one sure way to keep users' communications out of government hands would be for them to be automatically encrypted.
ABC/Wires