Alex Iwobi has become one of Nigeria's most important players after just six years in the national team.
The Super Eagles midfielder rose to stardom during his time at Arsenal, under the tutelage of Professor Arsène Wenger.
Iwobi would go on to make 149 appearances at The Emirates, scoring 15 goals too.
Alex Iwobi Profile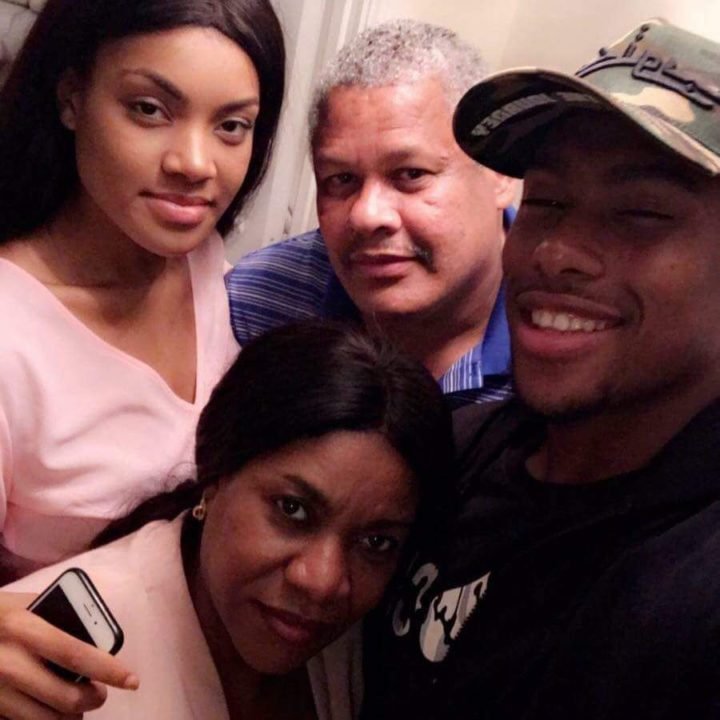 Full name: Alexander Chuka Iwobi
Date of birth: 3 May 1996
Place of birth:  Lagos, Nigeria
Height: 1.80 m (5 ft 11 in)
Position: Midfielder
Current team: Everton
Youth career
2004–2015: Arsenal
Senior career
2015–2019: Arsenal; 100 Apps; (11 Gls)
2019–  Everton; 90 Apps; (4 Gls)
National team
2011–2012: England U16; 7 Apps; (1 Gls)
2013: England U17; 3 Apps
2013: England U18; 1 Apps
2015–  Nigeria; 60 Apps; (10 Gls)
Alex Iwobi's Club Career
Having left Lagos with his family to England at the tender age of two, Iwobi honed his football skills at the club's famous youth system – Hale End Academy.
He entered the Academy in 2004 and then graduated through each age group till 2015. 
The sharp and trickery playmaker was committed to a long-term contract with The Gunners in 2015, thus making his first-team debut on October 27, 2015, against Sheffield Wednesday in the League Cup.
The Nigerian international had his Premier League, Champions League, and FA Cup debuts during the same season with goals on his first two starts for Arsenal in the Premier League, against Everton and Watford respectively.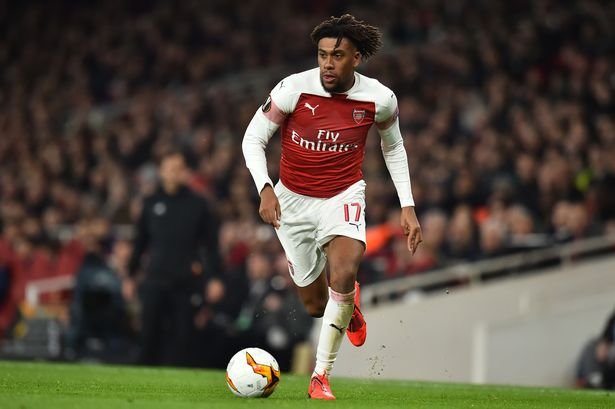 However, due to injuries and a couple of inconsistent appearances, he was unable to find his feet in the Arsenal setup XI despite his versatility – he faced stiff competition in the team.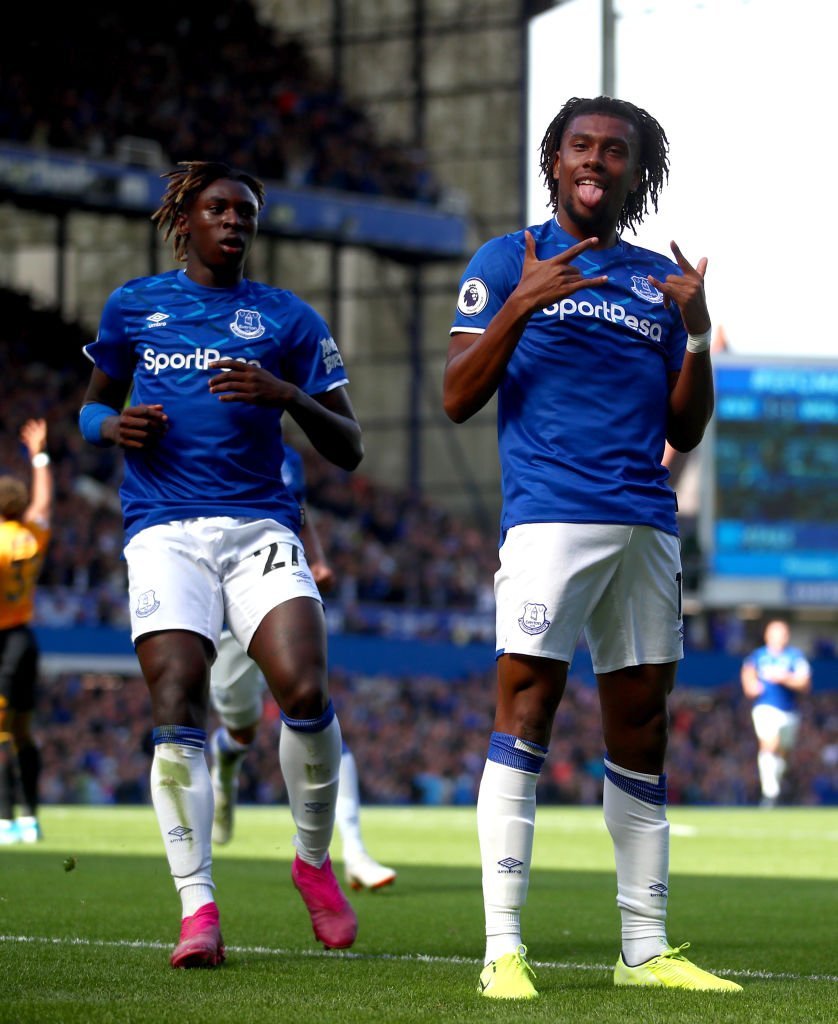 The Super Eagles star was pivotal in Arsenal's 2016/17 FA Cup triumph, featuring in all the matches in that year's competition. Iwobi also helped Arsenal win the 2017 Community Shield.
On 8th August 2019, Iwobi ended his 15-year stay at The Emirates, moving to Everton on an initial transfer fee of 28 million pounds, which was raised to 34 million pounds.
Alex Iwobi's International Career
It's already known to the world that Iwobi is a cousin of the Nigerian football legend, Austin Jay Jay Okocha. But the former Arsenal man played for the English cadre teams till he became 18.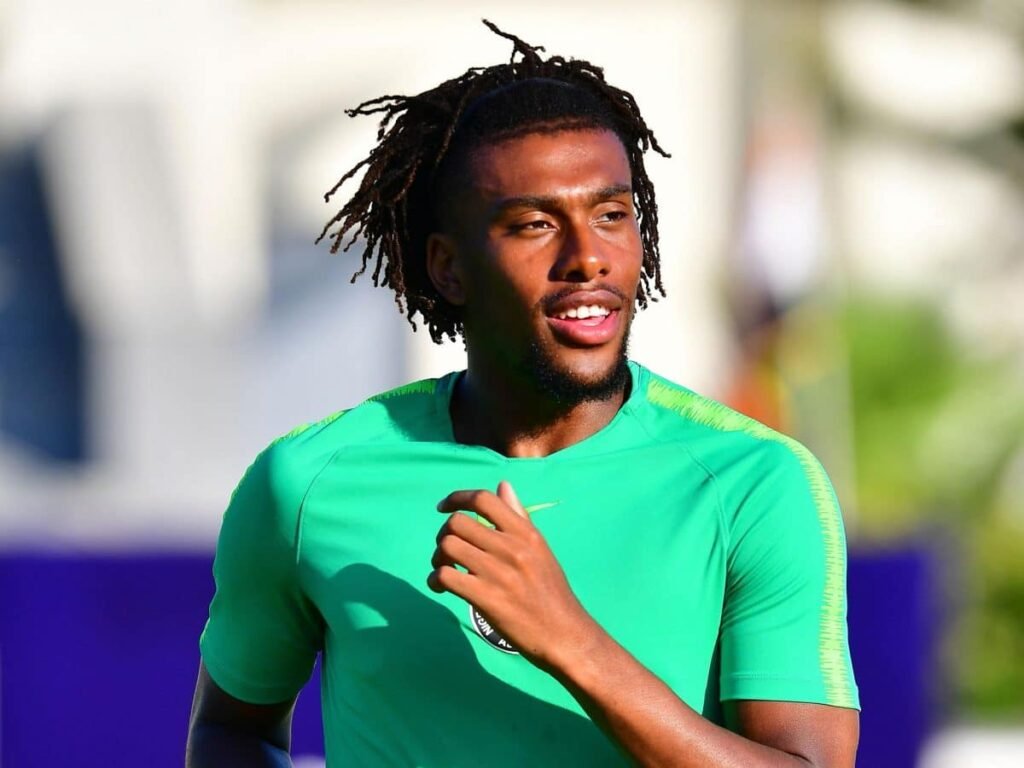 He switched allegiance to Nigeria after he was reached out to in 2015. After joining the Super Eagles, he paid tribute to Okocha for his exploits with the national team in his days.
After six years with the Super Eagles and still counting, Alex Iwobi has made 60 appearances for the Super Eagles, winning a bronze medal with the Super Eagles at the 2019 AFCON in Egypt.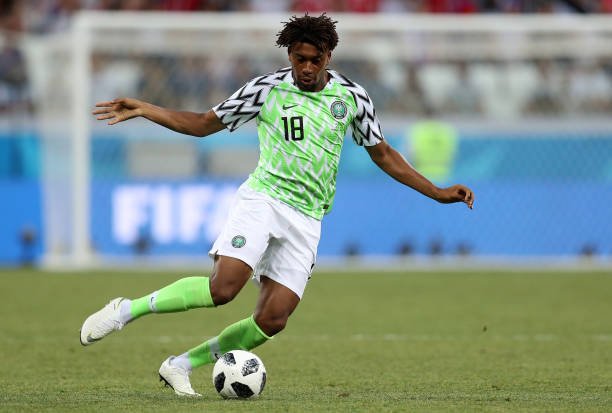 In the year before, Iwobi was a member of the Eagles team who couldn't make it to the second round of the FIFA World Cup in Russia.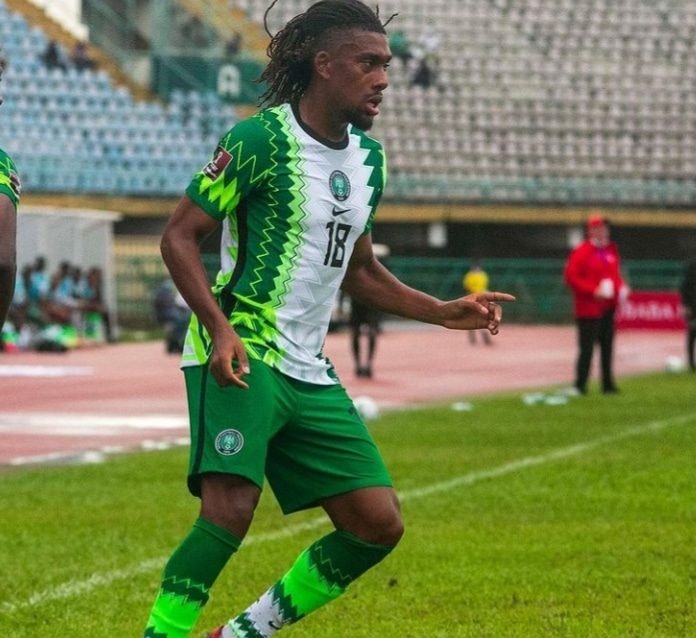 By and large, Alex Iwobi is one of the regulars in the Nigerian national team worthy of dependency. On his day, the 26-year-old could be the deadliest player on the pitch.
Salary
Currently, of all the Nigerian players plying their trades in Europe,  the Everton man is one of the highest-paid players.
Alex Iwobi's current salary at Everton is believed to be around £100,000 a week.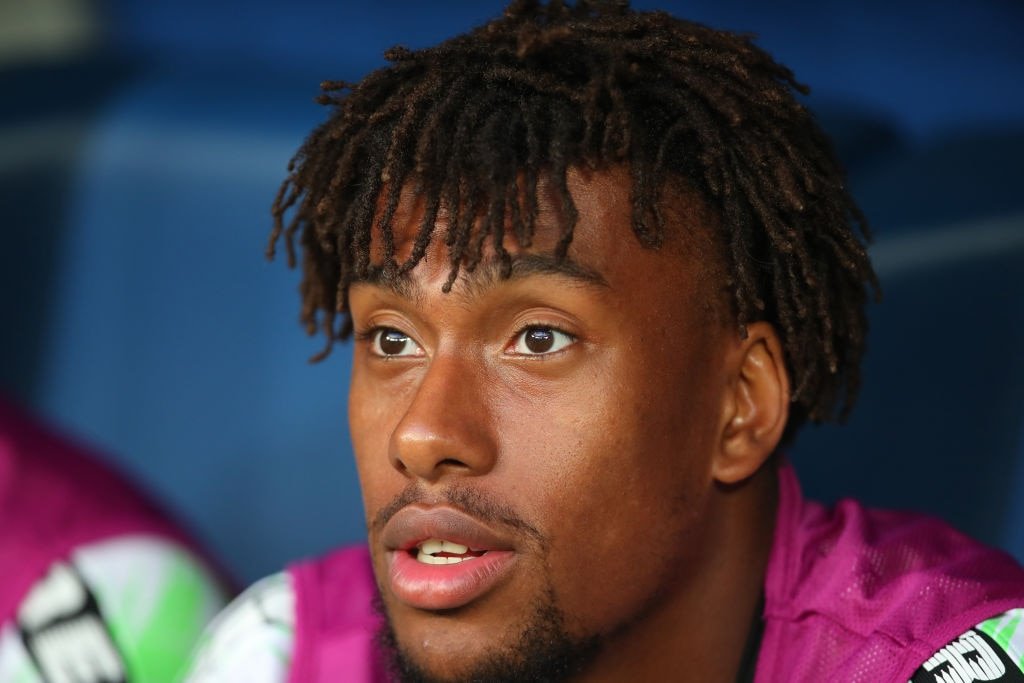 While Iwobi reportedly started with a meagre £3500 weekly salary when he signed his first professional contract with Arsenal, he saw his wages increase to £53,000 a week before leaving in 2019.
After signing for Everton, Iwobi enjoyed a significant rise in his wages as he signed a five-year contract worth £100,000 a week with the Toffees.
Net Worth
As quoted by many sources, Iwobi's net worth is estimated at around £23.39m which is as a result of the juicy deals he signed during his time at Arsenal.
Also, the five-year contract he has with Everton rakes in €4 million annually for the Nigerian winger.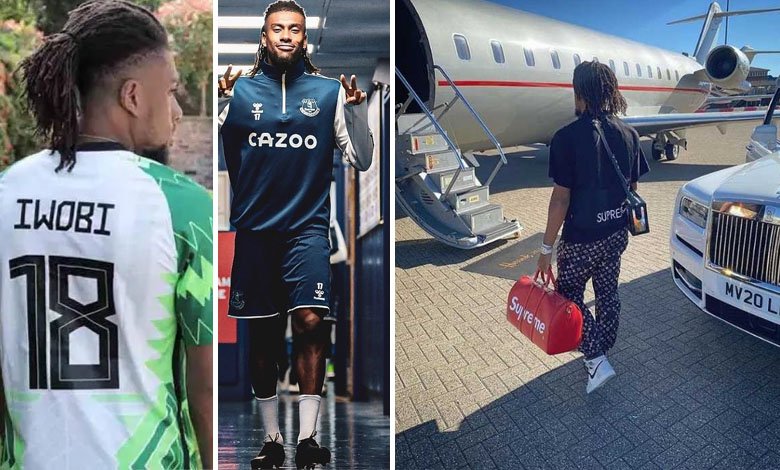 Iwobi's market worth has consistently improved greatly and he has a sponsorship with Nike where he reportedly earns hugely too.
Relationship status
The talented Alex Iwobi once dated British model Clarisse Juliette before they broke up. Iwobi was very notorious of flaunting the pictures of him and his girlfriend on his social media accounts before the romantic relationship crashed.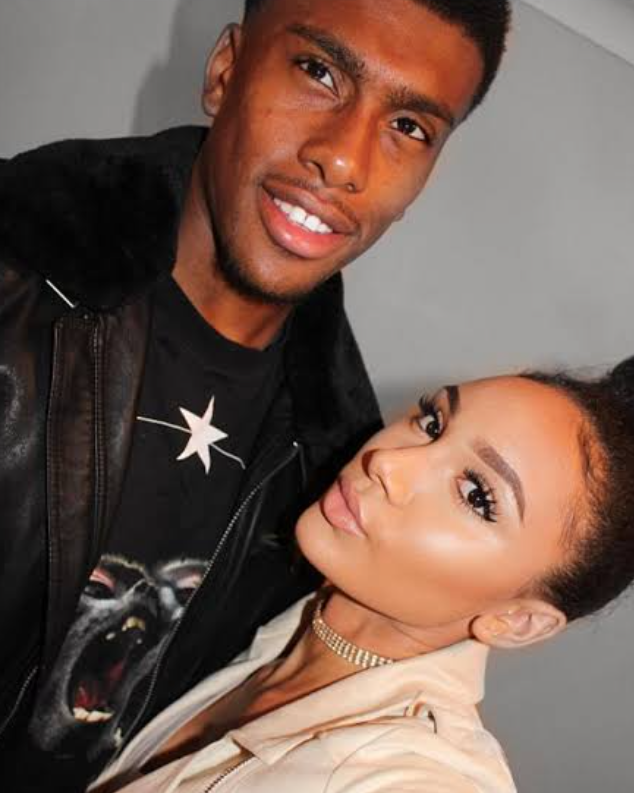 According to Clarisse Juliette, the Super Eagles star cheated on her while they were in the relationship.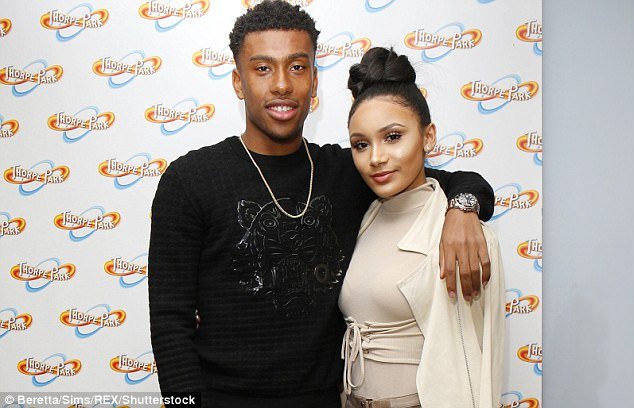 Meanwhile, Iwobi's new girlfriend is rumoured to be another model by the name of Erin Budina but this has not been confirmed yet with neither Iwobi nor Erin Budina posting any pictures of them together.
House and Cars
Alex Iwobi reportedly has plans of returning to Nigeria, probably after football; as such, he has acquired a property in Nigeria, Lagos precisely.
In England, Alex lives with his parents which helps him to cut the costs of spending so much money on accommodation.
He has taste for luxury and premium products – this is evident in the different cars he has been seen riding in over the years.
This article was updated 3 months ago