Learn all about Davido impressive collection of cars including the latest makes and models, features, and cost of his most expensive ride.
As one of the richest musicians in Nigeria, Davido owns a fleet of cars in his garage…and I'm sure we are still counting!
Of all the cars Davido has, which one is the most expensive? That is what you will find out in this post as I take you through the top 10 most expensive cars owned by Davido.
Davido Latest Cars – Top 10 Most Expensive
10. Toyota Land Cruiser – N30 million
The Popular Nigerian singer splashed N30 million on the purchase of this luxury Toyota Sports Utility Vehicle (SUV).
9. Porsche 911 Carrera – N35 million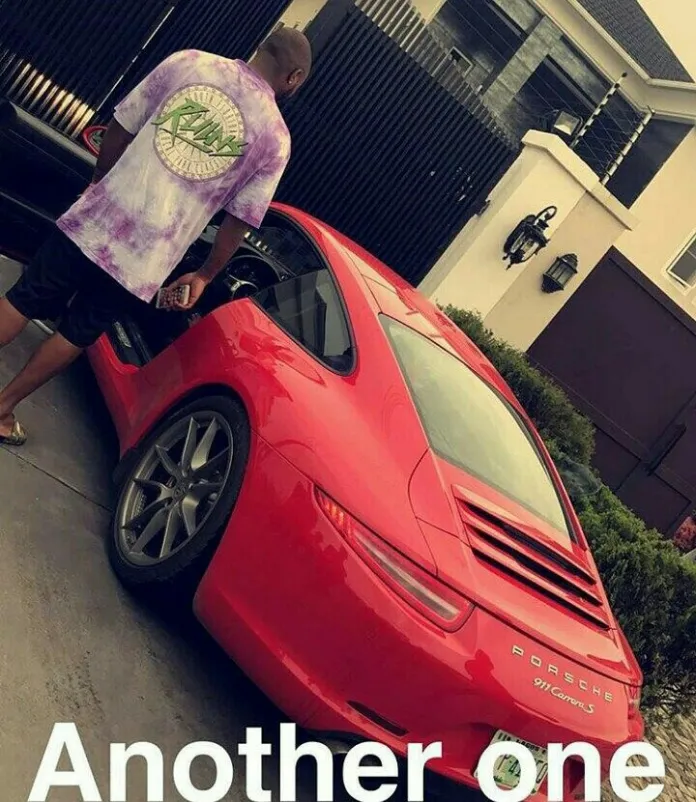 This expensive car is a high-performing car, with small interior storage which is worth N35 million.
8. Mercedes Benz G Class 450 – N50 million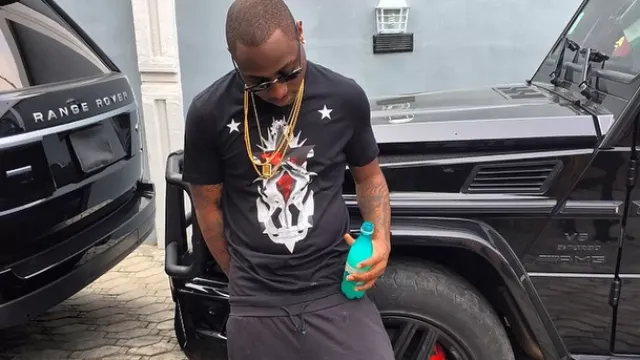 The 'Jowo' crooner entered that New Year in style with his 2013 edition of Mercedes Benz G-Wagon worth N50 million. The posh automobile is powered by a 3.0-litre bi-turbo V6 engine that delivers 362 horsepower.
7. Lamborghini Urus – N72 million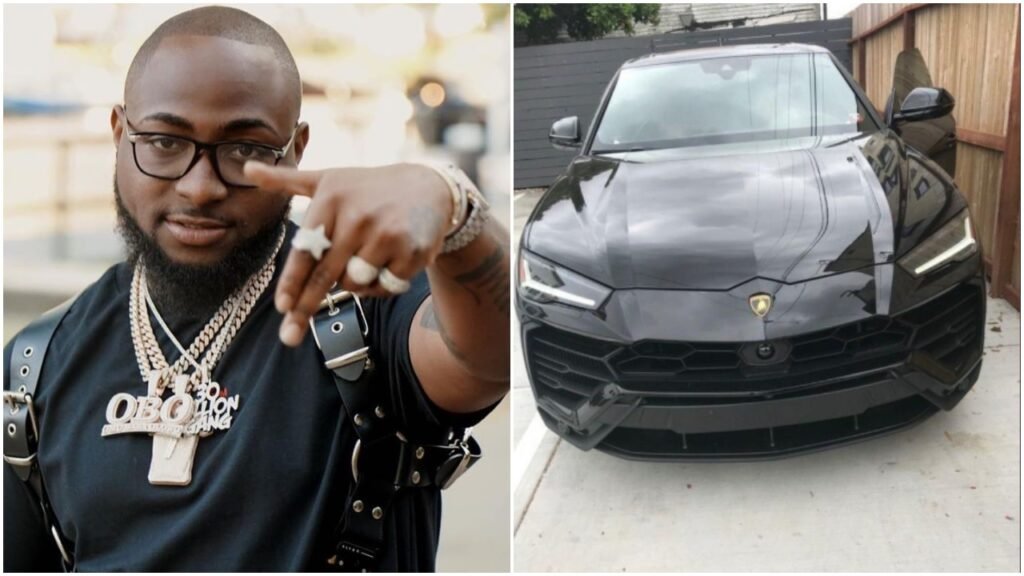 Davido acquired the 2019 Lamborghini Urus SUV at a staggering $200,000. This Lambo has a destination charge of $3,995. It gets an EPA-estimated 14 MPG combined and is designed with romantic leather and fine wood.
6. Range Rover Sport – N80 million
The DMW boss in 2016 got himself the 2017 Ranger Rover Sports as a Christmas present for a whopping N80 million.
5. Range Rover SUV – 100M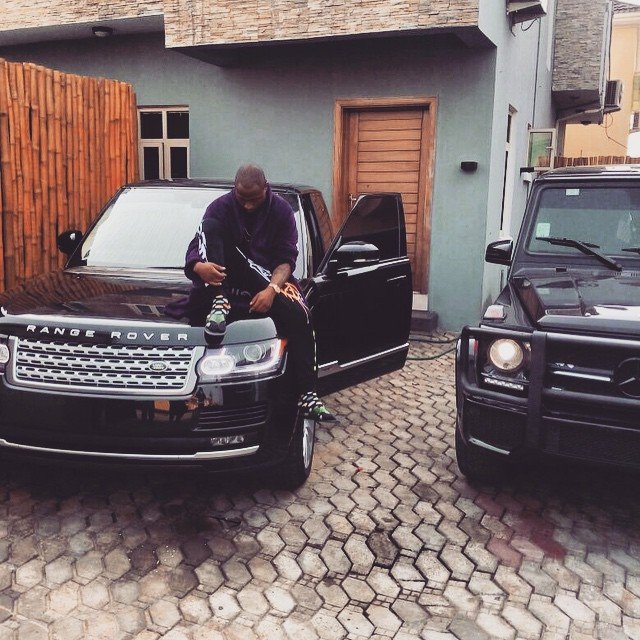 The music star unveiled the then-brand new Range Rover SUV ride in 2015 along with his older brother Adewale as one of his latest acquisitions that year.
4. Bentley Bentayga – N112 million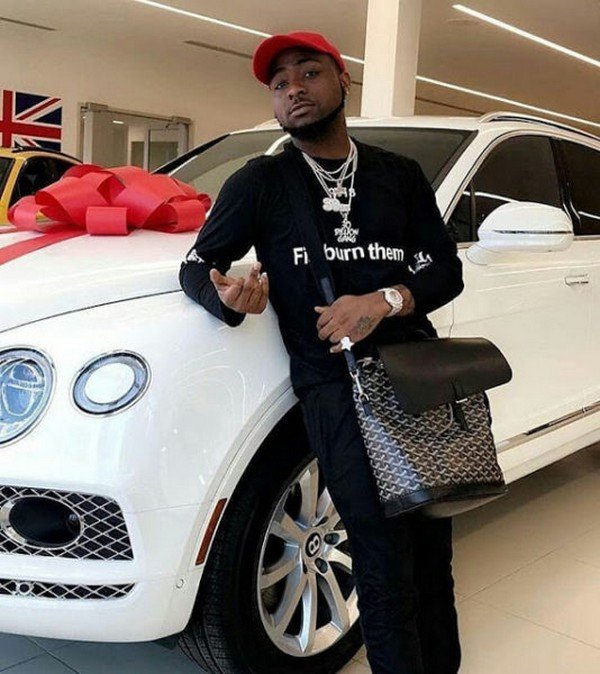 Davido spent roughly N112 million on this beautiful 2018 model but sadly he bashed his car in early 2019.
This car is an incredible car, that has a powerful engine and quick acceleration. This expensive car now cost  N123 million
3. Bentley Continental GT – N133 million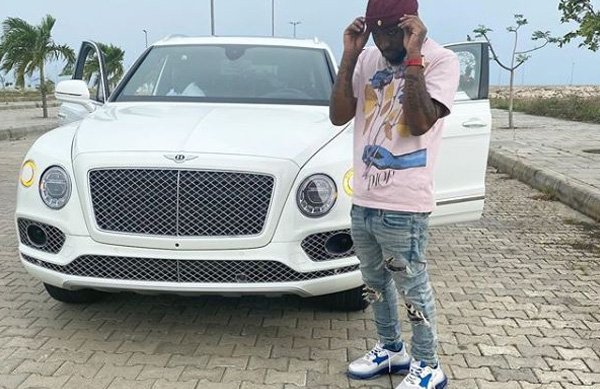 In 2021, Davido splashed approximately 133 million NGN to acquire a brand new 2018 Bentley Bentayga in Atlanta, which he later shipped to Nigeria.
2. Lamborghini Huracan – N150 million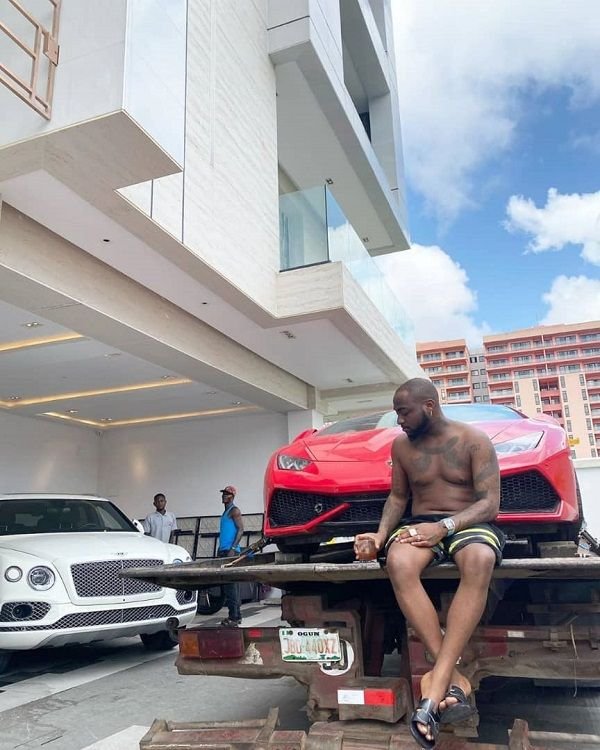 The "30 Billion Gang" crooner took delivery of the Lamborghini Huracan supercar in October 2020 for ₦120m at his Banana Island mansion. This expensive car has a driver Pack that includes a useful lifting system to help avoid front-end damage, smartphone integration, a cup holder, carbon-ceramic brakes, and adaptive dampers—among other things.  This special car has the  EPA fuel economy ratings.
1. Rolls Royce Cullinan – N209 million (Davido Latest Car)
Davido bought this 2019 model expensive car at the end of 2018 and the cost of the car is N350 million. This spacious car is lined in box-grain leather, lambs-wool carpeting, beautiful wood trim, and milled aluminium accents as you can see in the picture. Presently this car now costs $327,750, which is N209 million.
This article was updated 1 month ago