What are the names of Nigeria President from 1960 till date? Who was the first President of Nigeria from 1963 to 1966? Who was Nigeria's president between 1979 and 1983? Who was Nigeria's head of government in 1960? Who was Nigeria's first president?
See Also: Salaries Of Judges In Nigeria In FULL (2022)
From independence in 1960 to the present day, 15 leaders have so far been the names of presidents in Nigeria. Yes, some were military, and others were civilians.
The first president of Nigeria was Nnamdi Azikiwe, who served during the first republic in 1963 as the first ceremonial president. Shehu Shagari, however, is the first elected executive president of Nigeria in 1979.
Major General Johnson Aguiyi-Ironsi, on the other hand, was the first military president of Nigeria when he seized power on 16 January 1966, while General Abdulsalami Abubakar was the last military head of state in Nigeria. He handed power to Chief Olusegun Obasanjo on 29 May 1999 after 355 days in office.
Names Of Nigeria President From 1960 Till Date
As you go through this list of names of Presidents in Nigeria you will see who the second president of Nigeria is, the third and so on, and in what year, as well as their pictures. You will also find out who the new president of Nigeria is.
Who the best Nigerian president is from 1960 till date is quite subjective, but you can have a top five or 10 of them. It will still be opinionated if you ask me.
Meanwhile, to know who is the first vice president of Nigeria, click here for a full list.
1. Alhaji Abubakar Tafawa Balewa (1960 – 1966)
We start names of Nigerian President from 1960 till date with Balewa. He was Nigeria's first and only Prime Minister upon independence in 1960 and was reelected in 1964. He was overthrown and murdered in the January 15 1966 military coup, as were many other leaders, including Sir Ahmadu Bello.
2. Chief Benjamin Nnamdi Azikiwe (October 1, 1963 – January 16, 1966)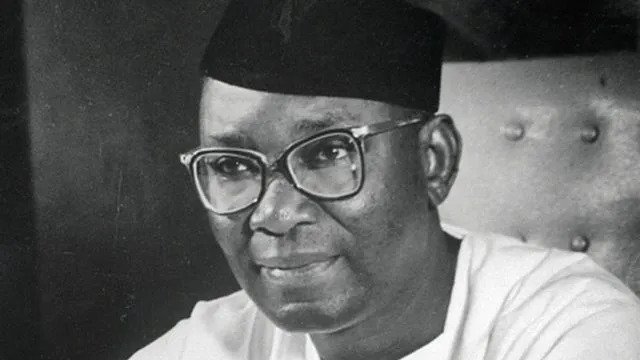 Zik became governor-general of Nigeria (in a ceremonial role) on 16 November 1960, with Abubakar Tafawa Balewa as prime minister. In Nigeria's first republic in 1963, he was its first president, also in a ceremonial role. Azikiwe was the only one of his colleagues who escaped assassination in the January 15 1966, military coup.
3. Major General Johnson Thomas Umunnakwe Aguiyi Ironsi (January 16, 1966 – July 29, 1966)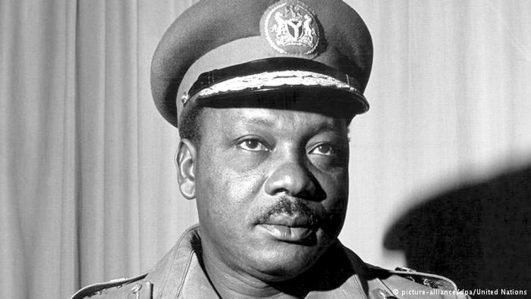 Aguiyi-Ironsi was named military head of state after a failed coup led by Major Chukwuma Nzeogwu. But within six months, he was assassinated in a July Counter Coup by a group of mutinous Northern Nigerian officers led by Major Murtala Mohammed, Captain Theophilus Danjuma, Lieutenant Muhammadu Buhari, Lieutenant Ibrahim Babangida and Lieutenant Sani Abacha in a revolt against his government.
4. General Yakubu Gowon (August 1, 1966 – July 29, 1975)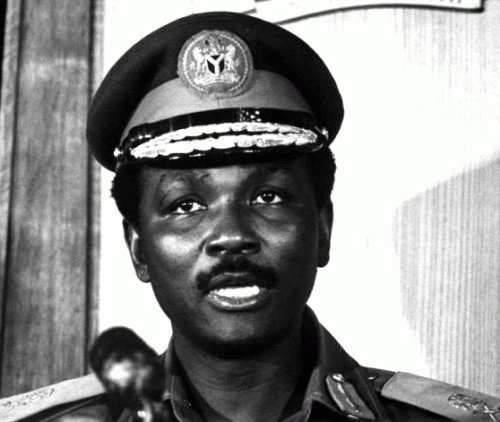 Gowon remains, to date, Nigeria's longest-serving head of state, ruling for about nine years. It was during his rule that the nation experienced a civil war also known as the Biafran War. Gowon was however overthrown ad went into exile in the United Kingdom.
5. General Murtala Ramat Mohammed (July 29, 1975 – February 13, 1976)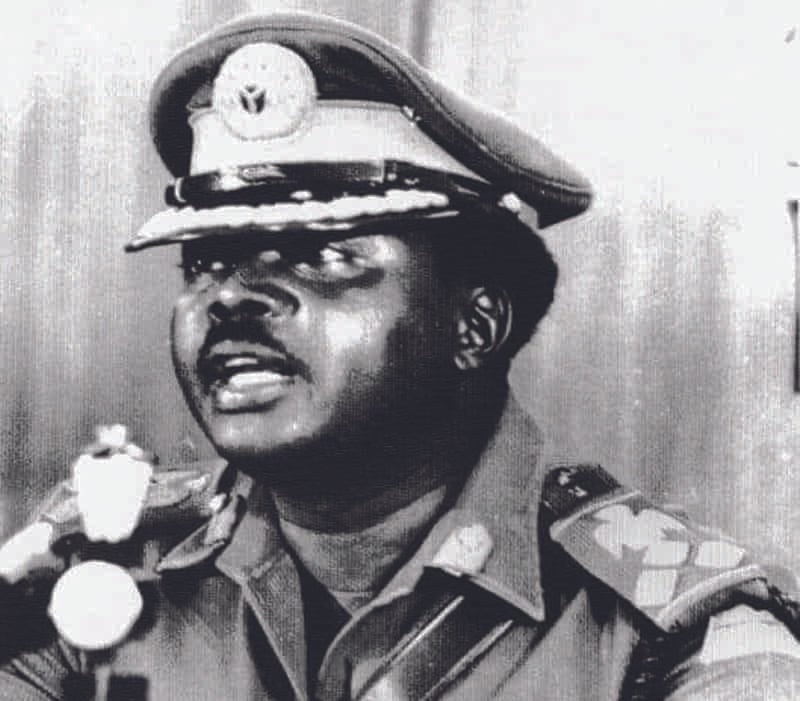 Muhammed overthrew General Yakubu Gowon while he was away in Kampala, Uganda attending the 12th summit of the Organisation of African Unity (OAU). However, Murtala's black Mercedes Benz saloon car was ambushed and he was killed at the age of 37, along with his aide-de-camp, Lieutenant Akintunde Akinsehinwa, on 13 February 1976.
6. General Olusegun Aremu Okikiola Matthew Obasanjo (February 13, 1976 – October 1, 1979)
Obasanjo came in to be Nigeria's head of state as a result of Murtala's assassination during the failed military coup organised by Colonel Buka Suka Dimka, who was later executed on 15 May 1976 at the Kirikiri Maximum Security Prison in Lagos for Treason.
7. Shehu Usman Aliyu Shagari (October 1, 1979 – December 31, 1983)
The Turakin Sokoto was the first democratically elected President of Nigeria under the National Party of Nigeria (NPN). He won a second four-year term in office in 1983 but was overthrown and arrested by General Muhammadu Buhari in a military coup on 31 December 1983.
8. Major-General Muhammadu Buhari (December 31, 1983 – August 27, 1985)
In a military coup d'état that ended Nigeria's short-lived Second Republic, Buhari, who was the General Officer Commanding (GOC), Third Armoured Division of Jos, took over power from Shehu Shagari.
9.  General Ibrahim Badamasi Babangida (August 27, 1985 – August 27, 1993)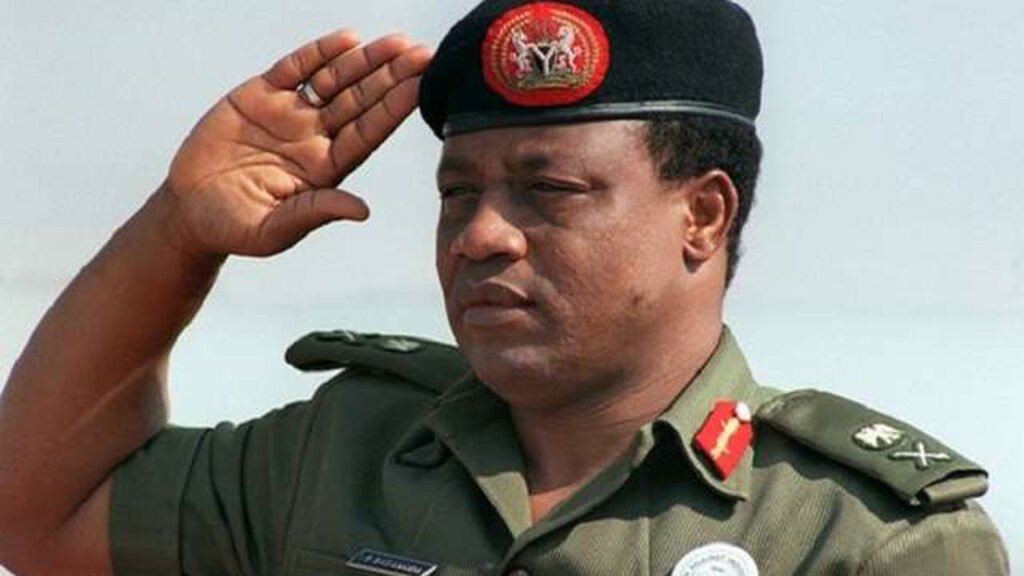 Babangida was Chief of Army Staff when he overthrew Muhammadu Buhari in a palace coup d'ètat.
10. Chief Ernest Adekunle Oladeinde Shonekan (August 26, 1993 – November 17, 1993)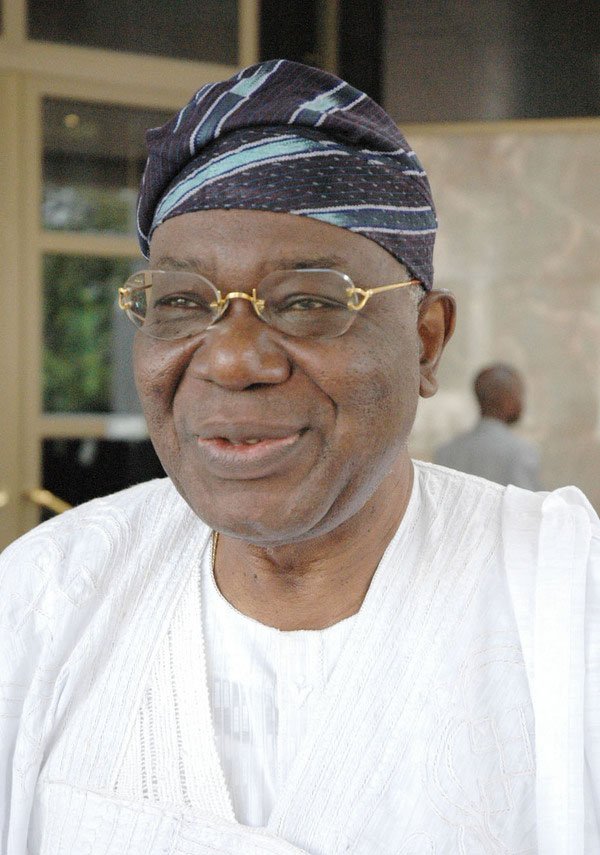 Shonekan was sworn in to head an Interim National Government that Ibrahim Babangida hurriedly decreed after annulling the June 12 elections that truncated Nigeria's Third Republic in 1993. Shonekan died on 11 January 2022, at the age of 85 at Evercare Hospital in Lagos.
11. General Sani Abacha (November 17, 1993 – June 8, 1998)
Abacha, who was the defence minister and most senior official within the military hierarchy, spearheaded the last successful coup d'etat in Nigeria in November 1993 and seized the reign of power from the Interim National Government of Ernest Shonekan. Abacha was said to have been poisoned and died in the Aso Rock Presidential Villa in Abuja.
12. General Abdulsalami Alhaji Abubakar (June 9, 1998 – May 29, 1999)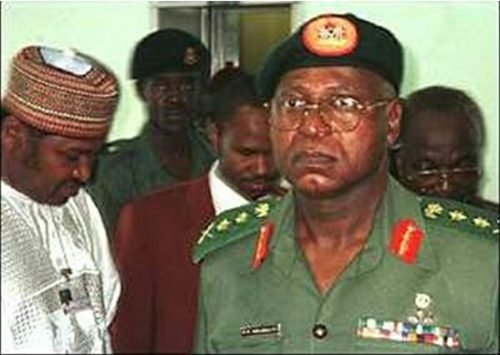 Abdulsalami was Chief of Defence Staff between 1997 and 1998 before succeeding General Sani Abacha after he died to become the de facto President of Nigeria from 1998 to 1999.
13. General Olusegun Aremu Okikiola Matthew Obasanjo (Rtd) (May 29, 1999 – 29 May, 2007)
Obasanjo this time came as a democrat to become president of Nigeria from 1999 to 2007. His "Third Term Agenda" to serve a third, four-year term as president, however, failed.
14. Umaru Musa Yar'adua (29 May, 2007 – 5 May, 2010)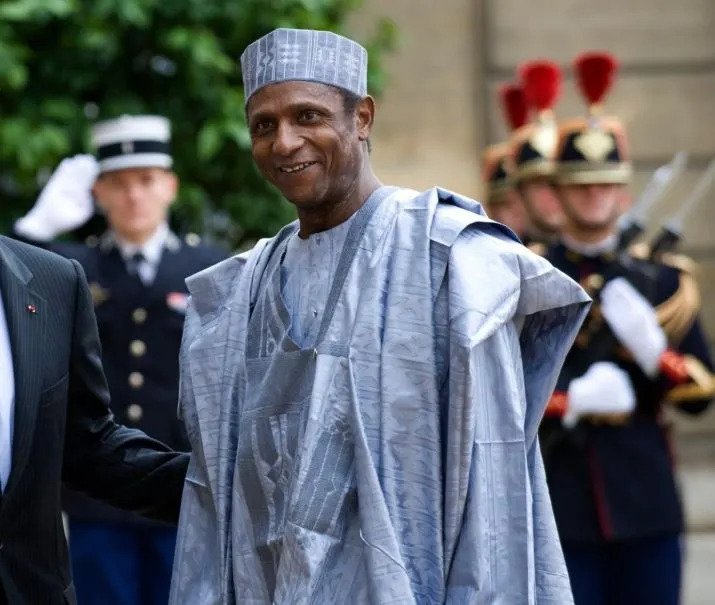 Yar'Adua was being treated for pericarditis at a clinic in Saudi Arabia before he died on 5 May at the Aso Rock Presidential Villa in Nigeria. Acting President Goodluck Jonathan took over and complete his tenure.
15. Dr. Goodluck Ebele Jonathan (6 May, 2010 – 29 May, 2015)
Jonathan's conceding the 2015 presidential election to former military head of state, General Muhammadu Buhari, is to date seen as the most honourable gesture any sitting president has made in Nigeria and, of course, in Africa.
16. Muhammadu Buhari (29 May, 2015 – 29 May, 2023)
Buhari is the first person in the history of Nigeria to defeat an incumbent President, Goodluck Ebele Jonathan, when he won the 2015 general election under the All Progressives Congress (APC) party. That's all on names of Nigerian President from 1960 till date.
17. Bola Ahmed Tinubu – (29 May, 2023 – Till Date)
Since Nigeria gained independence in 1960, there have been several presidents who have held the position of head of state. The most recent person to join the names of Nigeria President from 1960 till date is Bola Tinubu, whose transition of power occurred when Mr. Buhari handed over leadership to him and became Nigeria's 16th head of state since independence and the fifth president since the country's return to civil rule in 1999.
This article was updated 3 months ago