Who is the Richest Football Player In Africa and what exactly is his net worth? Just as there are rich players in the world, Africa too has its own rich footballers. All of them are popular names that you are conversant with on the continent.
Let's take a look at the top 10 Richest Football Player In Africa of all time.
Richest Football Player In Africa
Get an insight into which African sportsperson is reigning supreme and earning big as the richest footballer in Africa.
Samuel Eto'o Fils (Richest Football Player In Africa)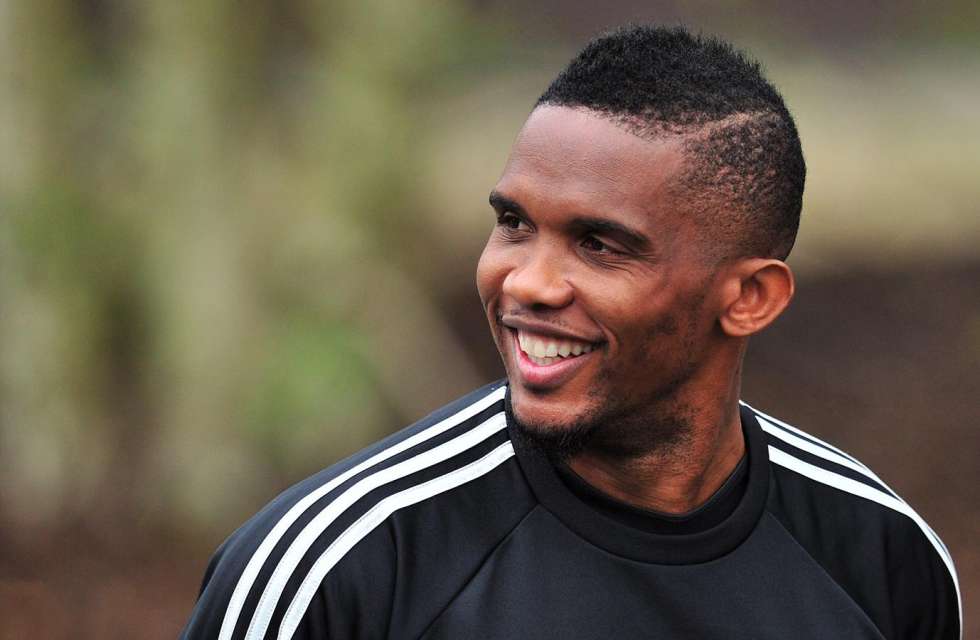 As of 2023, the richest African footballer is Samuel Eto'o Fils, who is from Cameroon. His estimated net worth, according to theRichest.com, stands at a whopping $95 million dollars and his endorsements are valued at $3 million dollars. He is currently one of the most influential footballers in Africa.
You can see that he is not just one of the richest African footballers but the richest footballer in Africa, and Samuel Eto'o has had quite a successful career in football. The Cameroonian footballer has had 6 years of youth football and 26 years in his senior career in various top football clubs.
In 2019, the footballer announced his retirement from football. Born in 1981 Eto'o, aged 42 years old as of 2022, is the current president of the Cameroonian Football Association.
Eto'o has maintained his position as the wealthiest African footballer in the world from 2020 to date.
He has also appeared in lists of the richest African footballer of all time and Forbes list of richest African footballers.
Didier Drogba
Since his 2004 transfer to Chelsea at the age of 26, Didier Yves Drogba Tébily has signed a variety of lucrative contracts.
He was paid a staggering $105,000 every week when he was at his peak with Chelsea, a figure dwarfed however by the whopping $325,000 he earned in his short spell at Shanghai Shenhua.
Though retired, Drogba, however, had a variety of lucrative sponsorship deals but his actual earnings a year were far more.
Didier Drogba is the brother of Joël Drogba (Retired) and Freddy Drogba (Without Club). he's also the cousin of Severin Drogba (Unknown) and Olivier Tébily (Retired).
Isaac Drogba and Kieran Drogba are both Didier Drogba sons. Isaac plays as a forward for EA Guingamp U19.
I bet you didn't know Drogba ranks seventh among English football first-tier top scorers by titles.
Diakité Lalla is Didier Drogba wife.
Didier Drogba's net worth is estimated to be US $90 Million at the instant which makes him one of the richest soccer players in Africa.
Mohamed Salah
Egyptian Liverpool star, Mohamed Salah joins the list of the richest footballers in Africa in 2022 with an estimated net worth of $90 Million.
 The 29-year-old Striker is presently one among the highest paid footballers in the world earning as high as £400,000 per week.

Salah began his professional career in 2010 playing for Al Mokawloon, departing in 2012 to hitch Basel, where he won two Swiss Super League titles.
He joined Chelsea in 2014 for a reported fee of £11 million, but limited game time led to successive loans to Fiorentina and Roma, who later signed him permanently for €15 million.
In 2017, he was signed to Liverpool for £36.9 million, becoming the foremost expensive Egyptian player of all time. He has since then won the Premier League, the UEFA Champions League, the League Cup, and therefore the Premier League Golden Boot three times.

Salah is taken into account by many as one of the greatest African players of all time, He was ranked 3rd place among the simplest FIFA Men's Player in 2018 and 2021 and also received the 2018 FIFA Puskás Award for his winning goal against Everton in 2017–18 Premier league season.
Yaya Toure (Richest Football Player In Africa)
Yaya Touré has been considered one of the world's best players in his position and also one of the greatest and richest footballers in Africa.
Yaya Touré was voted African Footballer of the Year for 2011, 2012, 2013, and 2014 respectively.
Manchester paid him £250,000 per week and he got $21.7 million from his endorsements.
Forbes estimates his personal investment as $46.4 million and in total his net worth is estimated to be $70 million and this has made him be one among the richest footballers in Africa.
Yaya Toure has been a lover of luxurious cars and mansions. Earlier he was having Porsche 911, Mercedes Benz, Bentley Continental GT, Porsche Cayenne.
Recently, this wealthy African footballer possesses himself the lavish Rolls Royce Phantom, worth £350,000.
Pierre-Emerick Aubameyang
Barcelona striker Pierre-Emerick Aubameyang tops the African footballers' rich list with an estimated net worth of £65,884,000.
The former Arsenal captain is one of the wealthiest African players of all time and was once the highest-earning footballer in the English Premier League.
The 33-year-old Gabon skipper is additionally never shy of showing off his incredible wealth on his social media boasting of one of the most insane car collections among football's elite.
The richest African footballer is additionally a former winner of the Premier League Golden boot and has also amassed a host of individual accolades having previously played for AC Milan, Saint-Etienne, Borussia Dortmund and last , Arsenal.
Emmanuel Adebayor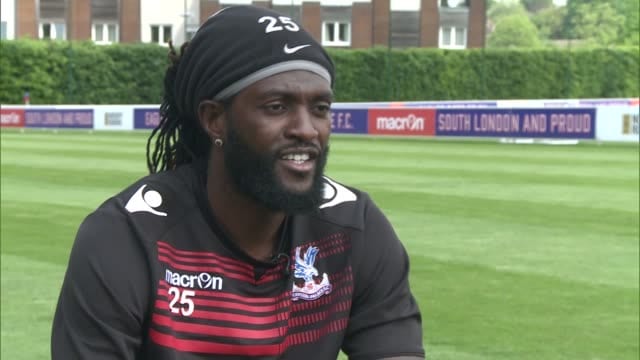 Togolese International and former Captain Emmanuel Adebayor may be a man who has seen it all in football. He has made headlines several times for all manner of issues.
He has had a successful career by any standards. He played for Arsenal, Manchester City, Tottenham Hotspurs and Crystal Palace in English Premier League.
He also had a brief stint at Real Madrid in La Liga among others. The Togolese who moved to the Turkish club, İstanbul Başakşehir last January as a striker is another top earner. He earns £58,000 on a weekly basis. He has a net worth of $57 Million.
John Mikel Obi
If this were an inventory of the best Nigerian footballers, John Michael Nchekwube Obinna wouldn't be in the number seven spot; he'd probably be number one!
Mikel's football career started at the age of 16 with the Enyimba football club of Aba in Nigeria. His success during this club paved the way for him to play for Nigeria's U-17.
His football career has been an enormous success since then and went on to sign for Chelsea FC.
The Super Eagles skipper has played for a few international clubs other than Chelsea, talking about the likes of Norwegian side Lyn Oslo and Chinese club Tianjin Teda.
Mikel John Obi currently plays as a midfielder for English club Middlesbrough.
Mikel Obi's net worth folks $45 Million qualifies him to be the 7th richest footballer in Africa. John Mikel Obi's investment in land and several other endorsements is where most of his wealth is from.
Kolo Toure
Kolo Toure is an Ivorian coach and former footballer. He played as a defender for Arsenal, Manchester City, Liverpool, Celtic and therefore the Ivory Coast national team.
He is currently a first team coach at Leicester City as well as a member of the coaching staff for the Ivory Coast. He was born on 19th March 1981 in Bouake, Cote d'Ivoire. he's currently 38 years old.
In 2002, Kolo Touré was signed to Arsenal, where he made 326 appearances for the club. In 2009, he moved to Manchester City, where he was joined a year later by his younger brother Yaya Toure, and helped Man City to earn its first league title in 44 years. In 2013, Kolo Touré was transferred to Liverpool.
He is one of the eight players who have won the Premier League with two clubs, having won it with Manchester City and Arsenal.
He also won the Scottish Premiership with Celtic. Kolo Touré is that the second most capped player for Ivory Coast with 120 appearances from 2000 to 2015. He represented the team at the 2006, 2010 and 2014 FIFA World Cup tournaments.
Kolo Touré also represented the Ivory Coast at the Africa Cup of Nations tournaments between 2002 and 2015, helping them finish runner-up in 2006 and 2012, while winning in 2015. Kolo Toure is extremely wealthy and currently number 9 on our list of top 20 most richest footballers in Africa with an estimated net worth of $43 million.
Asamoah Gyan (Richest African Footballers)
There is just nowhere we could compile this list and the famous Ghanaian striker's name gets to be missing from it. Asamoah Gyan, famously known in Ghana as Baby Jet, is certainly one of the richest African footballers with a net worth that is in the region of $31.5 million to $40 million.
Most of his wealth was amassed during his time within the oil-rich middle east where he played for the likes of Al Ain and Al Ahli Dubai. His biggest paydays came when he played for the Chinese Super League side Shangai SIPG where he reportedly earned the maximum amount as £225,000 (₦117.3 million) per week. His youth saw him play for teams in Europe with clubs like Rennes, Udinese, and even Sunderland FC in England.
The always jovial Gyan who also features a burning passion for music currently plies his trade in his home country with Ghanaian Premier League side Legon Cities where he reportedly earns as much as $1 million in annual salary.
For someone with a passion for music and a few appearances in some music videos, you'd expect his cars to match what those music celebrities cruise around in. And as a pre-tip, Asamoah Gyan is such a lot in love with the Porsche brand and has a few Porsche Cayanne lying around his mansion.
Salomon Arman Kalou (richest soccer players in Africa)
Another one of the richest soccer players in Africa is Ivorian athlete born in 1985. Plays as a striker and winger feared for his counter attack threats. He uses dribbling as his primary sort of play and does not dive into tackles.
Salomon Arman Kalou is an Ivorian striker and left winger. Currently aged at 35, his net worth is of 11 million dollars. He has played for Chelsea between 2006 and 2012.
During this point he has scored many accolades, like Premier League, UEFA Champions League, 4 FA Cups and League Cup.
He has represented his country in 2 FIFA world cups and made total of 93 international appearances in football games. He has also played for Ivory Coast in 6 Africa Cup of Nations and the Olympics of 2008.
This aspiring athlete also runs a foundation for the awareness and treatment of kidney diseases and their patients.
Concluding Richest Football Player In Africa
Now you know who Africa's wealthiest soccer stars are? You've found out who is on top with this compilation of the richest African soccer players and their net worths. What do you think of the Richest Football Player in Africa?
This article was updated 4 weeks ago