John obi Mikel is no stranger to Nigerian football. His rise to the peak of the game locally and globally is in consequence of his incredible dedication and consistency in the sport.
After the FIFA U20 World Youth Championship in Holland in 2005 where he emerged as Nigeria's best performer and the second-best player after a young Lionel Messi, the sign of greatness was there. It was written all over the teenager Mikel.
He may not have had aspirations of becoming a global superstar in the game, but even as a teenager, his talents ensured that Mikel wasn't hidden for long before he became recognized.
As of today, he's one of the best players Nigeria ever produced, an African legend and an extremely wealthy father of twins. This piece will let you know more about the former Super Eagles captain.
John Mikel Obi Biography
Birthed by a father who was a member of the Igbo ethnic group, Mikel was born in Jos, Plateau State – a middle belt city of Nigeria on Wednesday, April 22, 1987.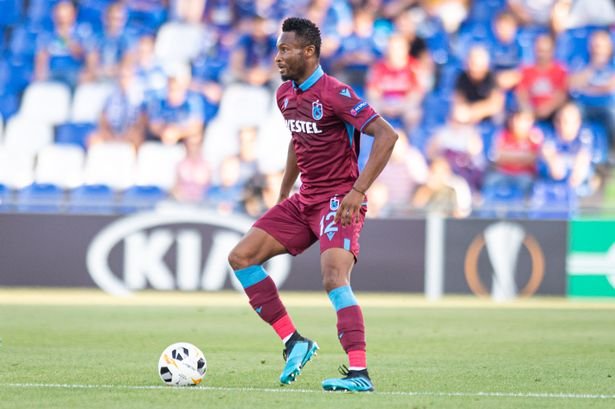 His primary education was at Jos Metropolis Township Primary School where he became keenly interested in soccer.
And at the age of 12, Mikel impressed some scouts who visited his school from the Pepsi Football Academy – a new and vibrant football academy at that time.
With the potential of becoming a professional footballer, Mikel was among the over 3000 young players selected to play at the academy.
He grabbed the opportunity with both hands and made the best out of it by standing out as a top performer at the Pepsi Football Academy. Soon enough, he got an invitation to play professionally for Plateau United; still as a teenager.
Mikel was with the Peace Boys when he was picked as a member of the Nigerian FIFA U17 Team for the 2003 edition of the FIFA U17 World Cup in Finland.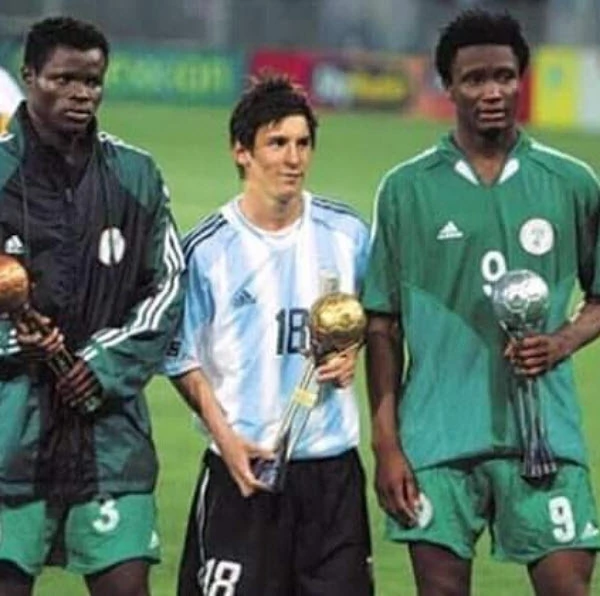 It was during the preparations for the tournament that the Nigeria Football Association NFA – (now Nigeria Football Federation – NFF) erroneously sent his name which was originally written as "Michael" as "Mikel" to FIFA.
From then on, Mikel adopted the "Mikel" name, saying that it had a "special ring".
At the FIFA U17 tournament, Mikel's amazing skills dazzled the spectators and this brought to fore his move from Plateau United to a Norwegian club side, Lyn, where he played for two years between 2004 and 2006.
Mikel John Obi was chosen in 2005 to be a member of the eventual runners-up at the FIFA U20 World Youth Championship in the Netherlands.
The team which was led by Samson SiaSia had a scintillating outing at the tournament where they lost to Lionel Messi-led Argentina in the final by 2-1.
A silver ball award for the 18-year-old Mikel at the Championship was what kickstarted his rise to becoming a star.
Mikel's contentious move to England
His impressive performance for Nigeria's U20 in the Netherlands caught the eyes of the big clubs from Europe, notably Manchester United and Chelsea.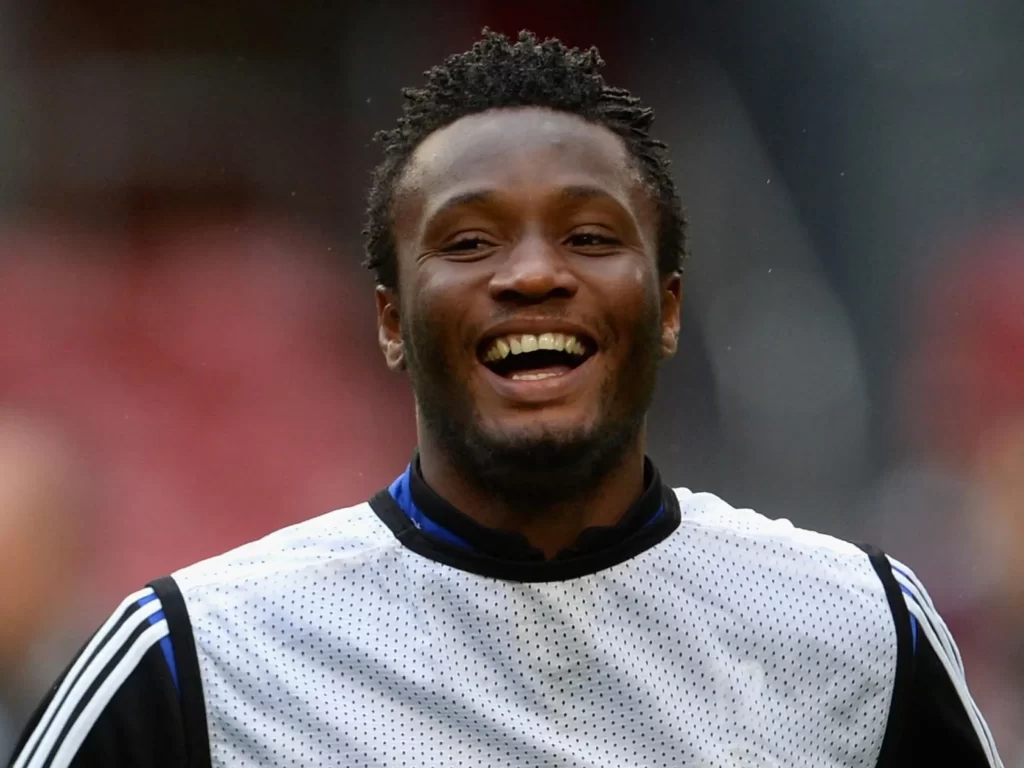 The Red Devils had announced they had reached an agreement with his employers in Norway, Lyn, to sign the sensational Nigerian midfielder.
Manchester United also claimed that Mikel was directly spoken to and had agreed to a move to Old Trafford.
However, United's announcements were rendered null and void as Chelsea issued a statement contrary to United's, that the club (Chelsea) had reached an agreement with Mikel's representatives in England after Jose Mourinho was said to have been impressed with him since the summer of 2004 when Mikel trained with Chelsea's first team.
This back and forth went on for months to the extent that Mikel disappeared and issued a statement.
"Look, I wasn't really kidnapped. I was just staying away from the public eye making sure no one knew where I was. But there was a public announcement in Norway that if anyone saw me, they should report it to the police, so we had to go and hide."
"Manchester United was trying to get hold of me. So was Lyn. There were some tough times. It was like a movie."
Eventually, the transfer logjam was put to rest as Chelsea resorted to settling the saga through negotiation with Lyn and Manchester United instead of leaving FIFA to determine who really signed Mikel.
The three club sides reached a conclusion in 2006 and agreed to transfer Mikel to Chelsea from Lyn for £16 million.
A trophy-laden 11-year spell at Chelsea
His 11-year-spell at Stamford Bridge was repaid with an extreme success in which the Nigerian midfielder won all there was to win at the Bridge.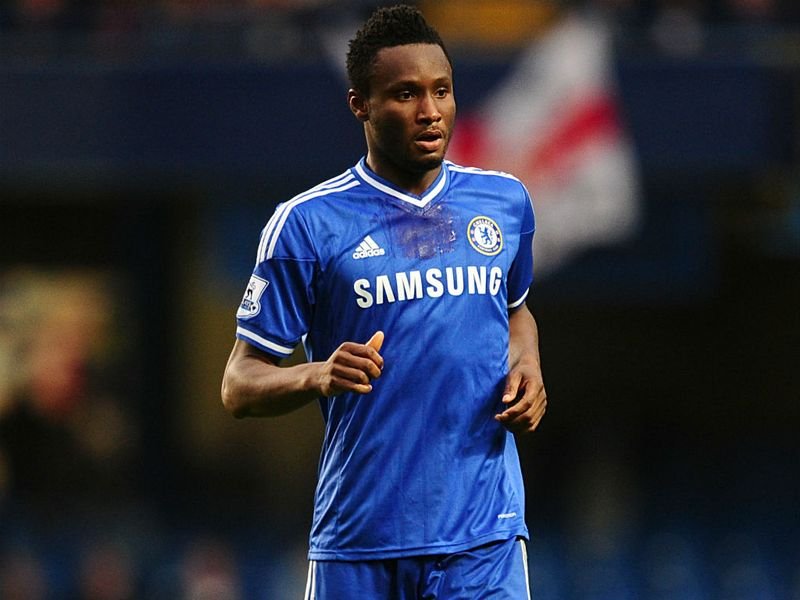 After making his debut in a UEFA Champions League match in 2006, Mikel went on to feature for the club for another 373 times, scoring 6 goals in the process.
As stated earlier, Mikel's eleven-year stay with the Blues was nothing short of absolute success. The midfielder won laurels and a couple of individual accolades as well.
Mikel won two Premier League titles, three FA Cups, one Champions League and Europa League, one league cup and Community Shield.
His exit from Chelsea came under Antonio Conte in 2017. Mikel would then move to Chinese club side, Tianjin TEDA where he spent just one year.
Mikel has gone on to play at four different club sides namely Middlesbrough, Trabzonspor, Stoke City and Kuwait SC since leaving Chelsea.
Mikel's individual awards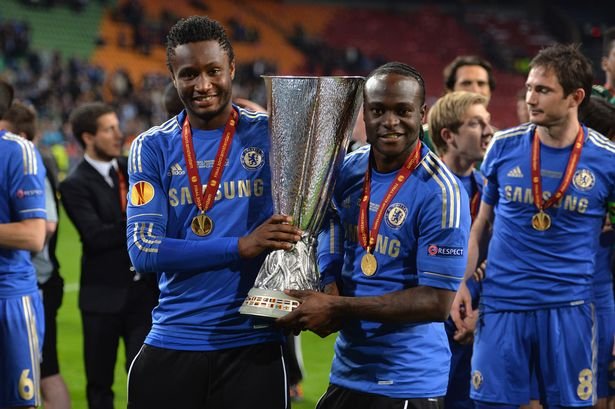 (2005) The Silver Ball award at the FIFA u-20 World Cup
(2005) CAF Most Promising Talent of the Year
(2007 and 2008) Chelsea's Young Player of the Year
(2005 and 2013) Appeared in the CAF Team of the Year Read
(2003) African Footballer of the Year runner-up
Mikel in the Super Eagles
After his Youth Championship exploits in 2005, it wasn't long before Mikel was drafted into the Super Eagles.
He made his debut for the Eagles in 2005, when he came on as a second-half substitute in a 1–0 friendly win over Libya.
He did not play for the national team again prior to being named in the squad for the 2006 Africa Cup of Nations.
The rest is now history as the former Chelsea star eventually became the captain of the team, representing Nigeria for fourteen years with 91 caps and scoring 6 goals.
Mikel featured for Nigeria in three World Cup tournaments (2010, 2014 and 2018) and five AFCON competitions (2006, 2008, 2010, 2013 and 2019).
He was part of the AFCON winning squad in 2013 and he also won 3 bronze medals with the 3-time African Champions.
Mikel's Houses
It's only logical for the 35-year-old to have houses of his own having amassed enough wealth in eleven years as a Chelsea midfielder.
The Nigerian icon owns several houses in Nigeria and London. His London house is said to have a swimming pool, Jacuzzi, sports facilities, home cinema, and a spa worth over $265,000.
All of his houses are exquisitely designed and furnished to the best of designs and tastes.
Also, Mikel has invested in real estate across major cities in Nigeria, China, and Surrey. Additionally, he has other four luxurious apartments in Abuja, Lagos, and Jos.
Net Worth & Salary
As of 2017, when Mikel Obi was signed to a Chinese football club his net worth was more than $25 million.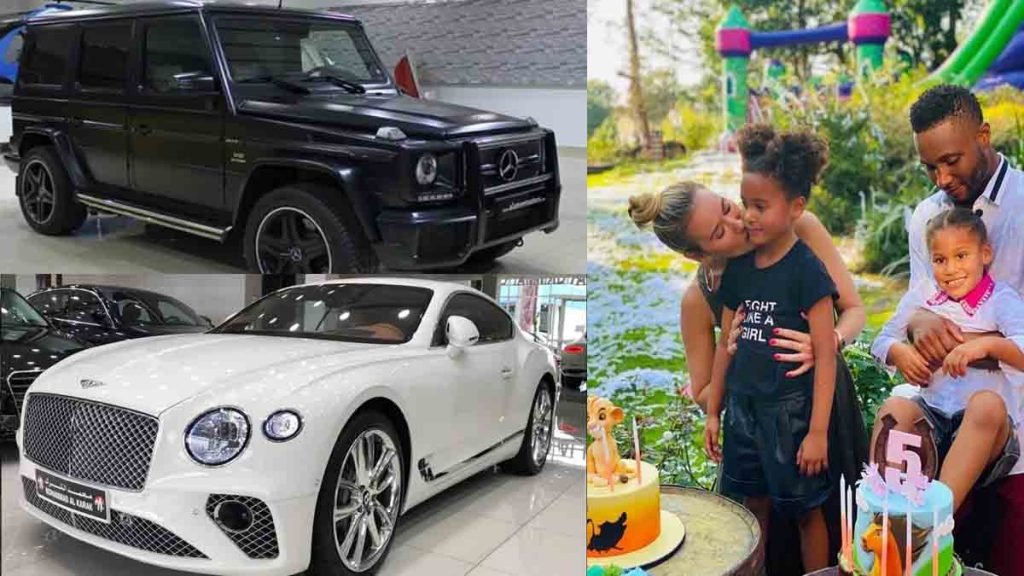 He currently has a net worth of $41 Million, with an annual salary of $6 million. These figures exclude the numerous brands he is affiliated with as a brand ambassador.
Aside from his football earnings, Mikel is an ambassador for several Nigerian brands and this rakes more money for him.
Wife & Children
His wife's name is Olga Dyachenko. Olga is a Russian-born entrepreneur, director and co-founder at Allegra De Lago.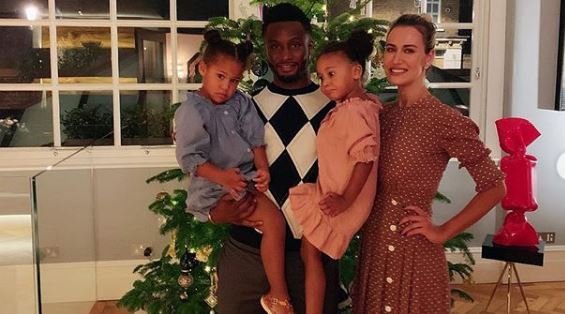 The couple is head over heels in love as they often flaunt themselves on social media platforms. In addition, they are blessed with a set of twins.
This article was updated 3 months ago