Former Niger Delta militant Asari Dokubo has attended an event in Rivers State on Saturday decked in traditional regalia which has caused a stir on social media.
The leader of the Niger Delta People's Volunteer Force went to the event with his entourage, which included armed guards, as they were filmed walking in.
Dokubo has been very critical of the presidential candidate of Labour Party Peter Obi in recent times.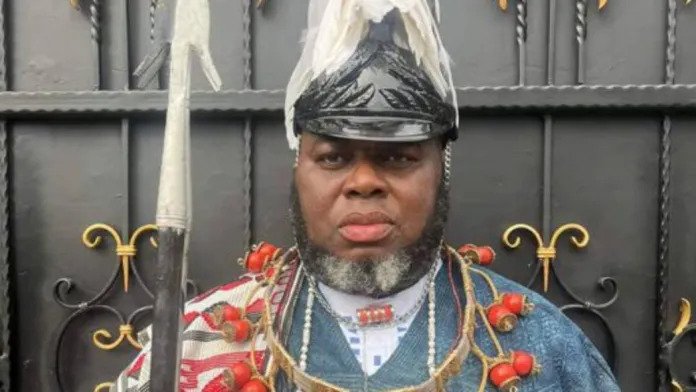 In a video, Dokubo alleged that Obi invested state funds while he was governor of Anambra State in his family's business.
"In a normal country, Peter Obi is supposed to be in jail for investing state money in a family business and failed," Dokubo said.
See reactions on social media below:
This article was updated 4 months ago