One debate that hardly dies is that of the best player in the world, it is one that has gone on for generations.
From the days of Pele, to the generation of Maradona people always have their hot takes on who's the best.
These days are wo names dominate this topic, yes you guessed right, Lionel Messi and Cristiano Ronaldo.
However, with the trajectory the sport has taken, we have seen youngsters develop quickly, some of them touted to be the next this and that.
Nevertheless, there are some players who have shown consistent quality display at the biggest level of football.
NaijNaira takes a look at the ten best Footballers we have seen in the world in the year 2022.
Top 10 Best soccer players 2022
10. Cristiano Ronaldo (Man Utd)
The Portuguese forward is one getting closer to the end of his career but nevertheless he remains to be reckoned with at 37.
Ronaldo didn't achieve a UEFA Champions League place with Manchester United last season but he emerged their highest goalscorer in the 2021/2022 season.
9. Lionel Messi (PSG)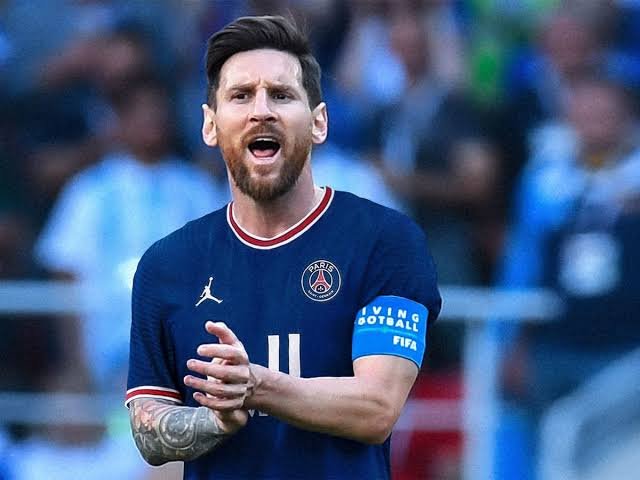 Messi has always been deemed by some as the best ever player to ever play football in any era.
His list of achievements is endless even though some have tried to incline his decline due to age but Messi still thrives in the Ligue 1 with PSG.
For what it's worth he is the current winner of the Ballon D'Or and will definitely stay in the discussion for another one which may likely be the last. With the world cup in Qatar in November, there's still a chance to win the one elusive silverware.
8. Sadio Mane (Bayern Munich)
Mane scored 16 Premier League goals in the 2021/2022 season but beyond his goals contributions, he led the Reds to the UEFA Champions League final and a second place finish in the Premier League.
He also led his national team to the world cup and the AFCON title, he is also the African player of the year award winner.
A move to Bayern Munich is a testament of his quality.
7. Mohamed Salah (Liverpool)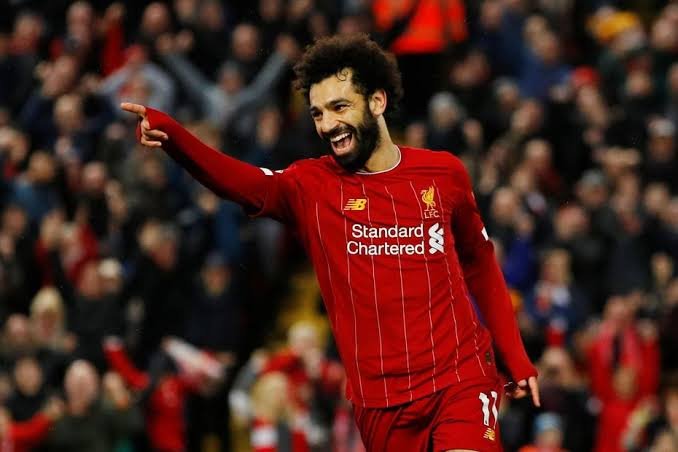 Salah seems to fit into any space Sadio Mane enters and so does he in this discussion. In 2021, many football fans felt the Egyptian deserved to win or be in the top three of the Ballon D'Or award and the FIFA best awards.
Yes he didn't win any of the two but it tells his quality, he many not have led Egypt to the World Cup or win the AFCON, these do not diminish his quality and certainly is part of the top footballers around at the moment.
6. Karim Benzema (Real Madrid)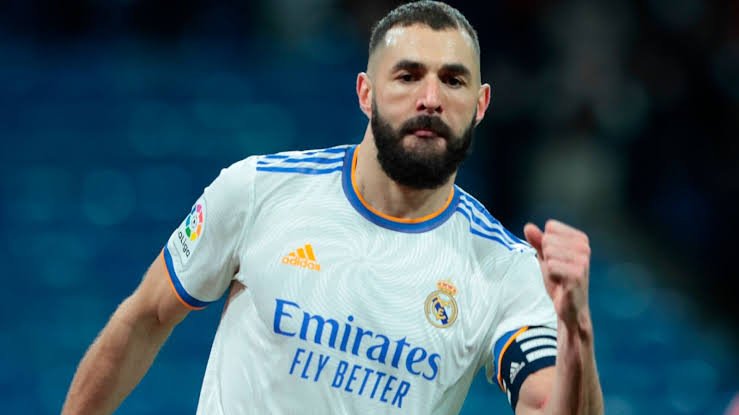 27 goals in 32 La Liga games last season, Benzema is going into the World Cup in some style. He's been on a consistent quality run of form lately and definitely fits into any perspective of this discussion having won the UEFA Champions League and La Liga with Real Madrid.
He is one of the few guys that are tipped to win the best player of the year award and he has already won the UEFA Player of the award and certainly will be considered for the Ballon D'Or and FIFA best awards.
5. Harry Kane (Tottenham)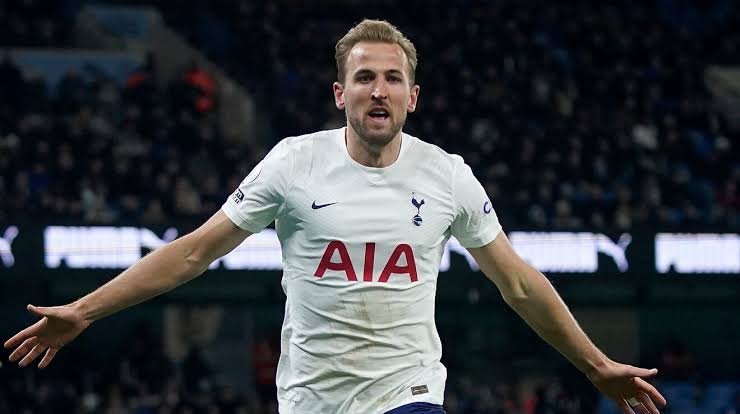 The game is all about goals and if you're scoring them you definitely going to enjoy the accolades. No doubt Harry Kane has been one of the best strikers in the game in this generation.
Late starts, Injuries and loss of forms doesn't stop Kane from lighting the Premier League with goals every season.
The England international has been linked with almost all the biggest clubsides on the planet but his continuous stay in Tottenham still doesn't overshadow his qualities.
4. Kevin De Bruyne (Man City)
Talk about prime player, De Bruyne is enjoying that period of his career even though his accolades have been limited to the Premier League.
Nevertheless, it doesn't dispute that he's a world class and the beat Midfielder around at the moment.
Maybe if he was playing for another big European club instead of Manchester city, he would have been a Uefa Champions League winner.
3. Robert Lewandowski (Barcelona)
Lewandowski is one player who loves challenges and he has surmounted alot of them and left lots of his comfort zone to shine.
From Dortmund, to Bayern and now Barcelona, there has never been a time the Pole was omitted from the best striker in the world.
He's been deemed a worthy winner of the Ballon D'Or and the FIFA best awards but he's not been lucky enough.
344 goals in 375 games during his stay at Bayern Munich, includedna stunning 41 goals in just 29 Bundesliga games in 2020/21.
2. Kylian Mbappe (PSG)
Oh, the man we just mentioned, Mbappe's quality has been at the top level since his teenage years that he does look like he's been around for decades.
The FIFA World cup final scorer and World Cup winner as a teenager is expected to go beyond what Neymar has ever done in football and even at one point win individual awards yearly with ease.
Mbappe has the speed and the skills and the finishing abilities and should dominate as soon as Messi retires.
1. Erling Haaland (Man City)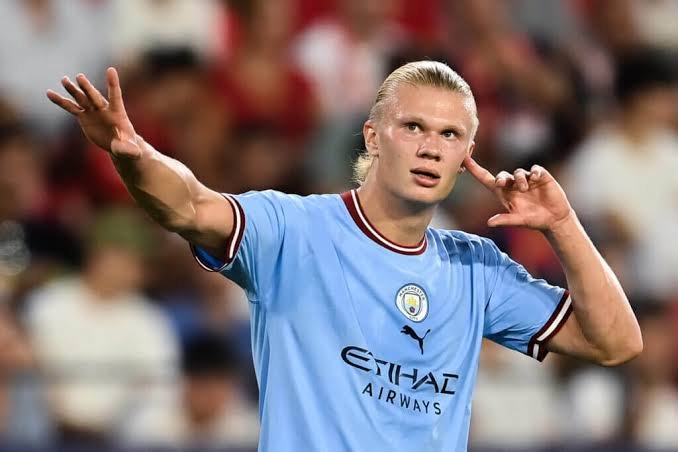 Here comes the man of the moment, the striker that seems to be on a mission to hit an average ratio of one goal per game in every competition he has played.
He's been tagged a superhuman, he's been tagged a robot, an engine and all. It's almost difficult to say they are wrong, he's scored twelve in 10 Premier League games.
Currently has 20 in 21 international games for the Norwegian national team. His stat for Dortmund reads 86 goals in 89 games and he been linked with Kylian Mbappe to rule football in the years to come like Messi and Ronaldo have both done in previous years.
This article was updated 3 months ago