Hey there! Remember the Step Up promotion that Digital Satellite Tv subscribers enjoyed between August to October last year? Yes, that Upgrade and Get a boost on your subscription DStv promo. It is back and better.
MultiChoice which is a South Africa-based company and also the parent company of DStv has re-introduced the promotional offer that numerous of its customer took advantage of a couple of months ago.
You still don't know what it is or how it works? Relax and finish reading this article.
See how to watch dstv on my dstv app as well as How To Use My Dstv App.
DsTv Promo 2023
The way the step up or upgrade and get a boost promo works is that you subscribe to a package one step above your current plan and you will be upgraded to one above it.
I bet you are still confused but let me explain.
Let's say you are on DsTv Yanga package right now, if you pay for Confam (the one directly above Yanga) you will be upgraded to Compact.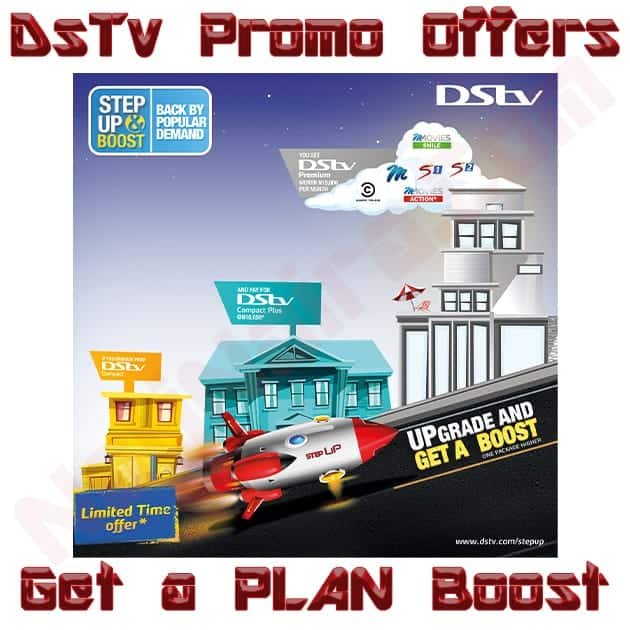 So, just pay 5300 Naira for Confam and enjoy 9000 Naira Package (3700 Naira discount). Interesting right?
The same thing applies to those on other packages. Meaning;
If you are on Confam subscription before, if you pay for Compact, you will be upgraded to Compact Plus.
Meaning you pay 3700 Naira more than your current plan and enjoy 14,250 Naira plan (that is 5250 Naira discount)
Similarly, if your current subscription is on Compact and you subscribe to compact plus, you will be boosted to Premium package.
You pay 5250 Naira more for Compact Plus to enjoy Premium channels (this gives you 6750 Naira discount)
Note that according to MultiChoice, this offer is available for all customers both active and disconnected.
A Quickteller DStv promo awaits those who use their service to pay (that is if the offer is still on).
As for our West African brothers, the Dstv Ghana promotion 2022 is still on and will run till 23:59 hours on 31 January 2023.
Wrapping it Up
MultiChoice Nigeria comes up with different types of DsTv promo at least once a year but this is one of the best I have seen in recent times. Remember when they also came up with DStv biggie promo in 2021?
It is available for all subscribers on Padi, Yanga, Confam and Compact subscriptions. They refer to it as step-up promo.
This article was updated 4 months ago