The Premier League is the dream of every footballer in the nook and cranny of the earth. Countless players have plied their trade in the English top-flight.
There have been some elegant players like Nigerian midfielder Jay Jay Okocha, Chelsea legend, John Mikel Obi and many others but here are the ten highest scoring Africans in the Premier League.
Top 10 African Scorers in Premier League History
1. Mohamed Salah – 120+ Goals (Egypt)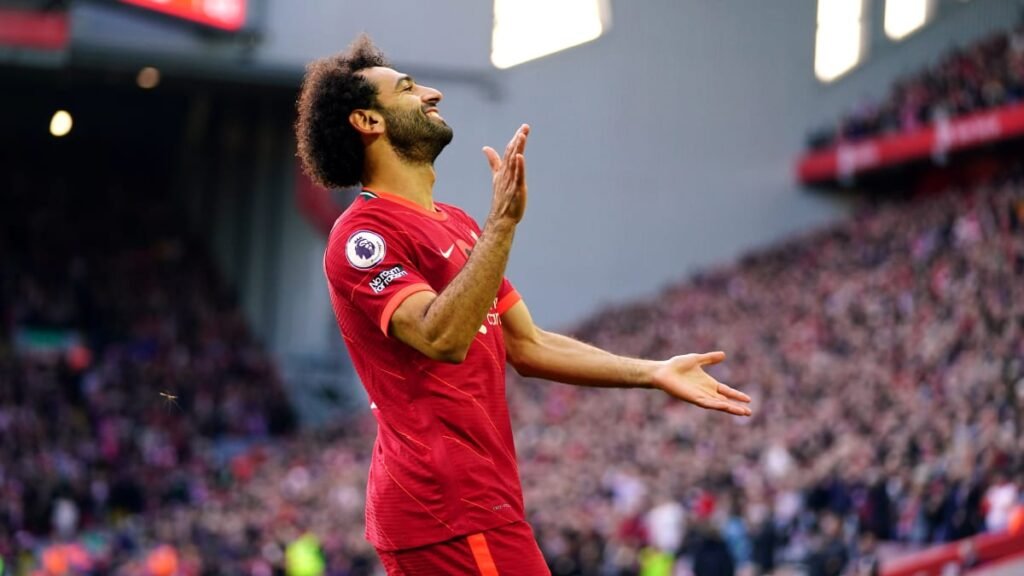 Egyptian forward Mohammed Salah is one of the four other players on the top 10 Africa highest scoring players in the PL that is still active.
Salah has featured for two teams, Chelsea and now Liverpool. Salah has scored a whooping of 120 and more as far as the 2022/23 season goes.
He has the most goals in a season with 32 scored for Liverpool in 2017–18 and has managed to hit 19 or more every single season at Anfield.
2. Sadio Mané – 111 Goals (Senegal)
While Salah ruled Anfield with goals, Sadio Mane also deputized and has managed to hit 111 goals across two Premier League clubs, Southampton and Liverpool.
The Senegalese striker joined the Saints from RB Salzburg in 2014 with 21 goals in 67 games. He also added 91 goals in six years at Liverpool with his best being in the 2018/2019 season with 22 Goals.
3. Didier Drogba – 104 Goals (Ivory Coast)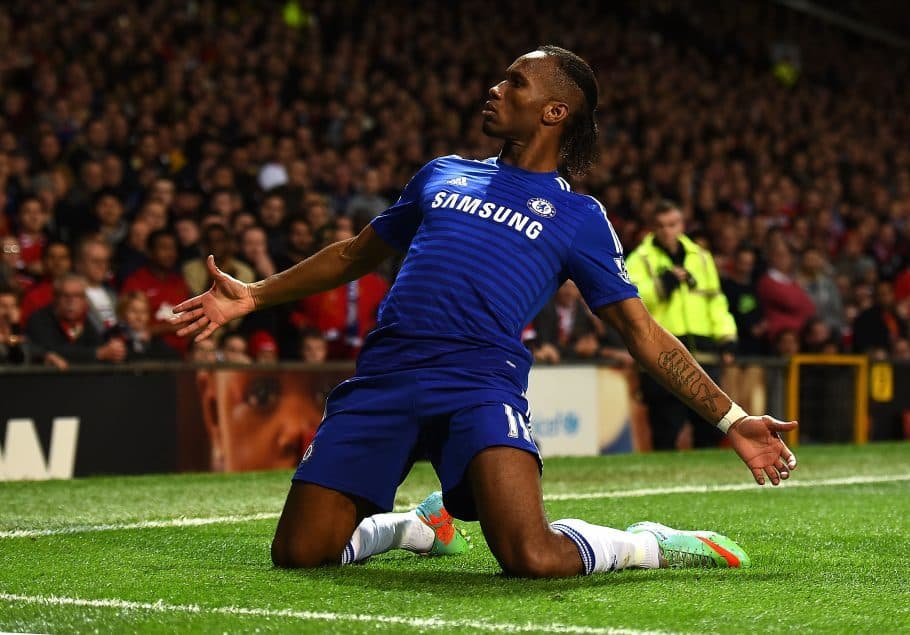 The legendary Ivorian striker only played for Chelsea over two stints scoring 104 goals in total.
Drogba who won the UEFA Champions League in 2012 with them joined from Marseille in 2004 scoring 100 in 226 games in 8 years.
After leaving for China, he returned to Stamford Bridge in 2014 for a final dance and managed to score 4 in 28 matches.
4. Emmanuel Adebayor – 97 Goals (Togo)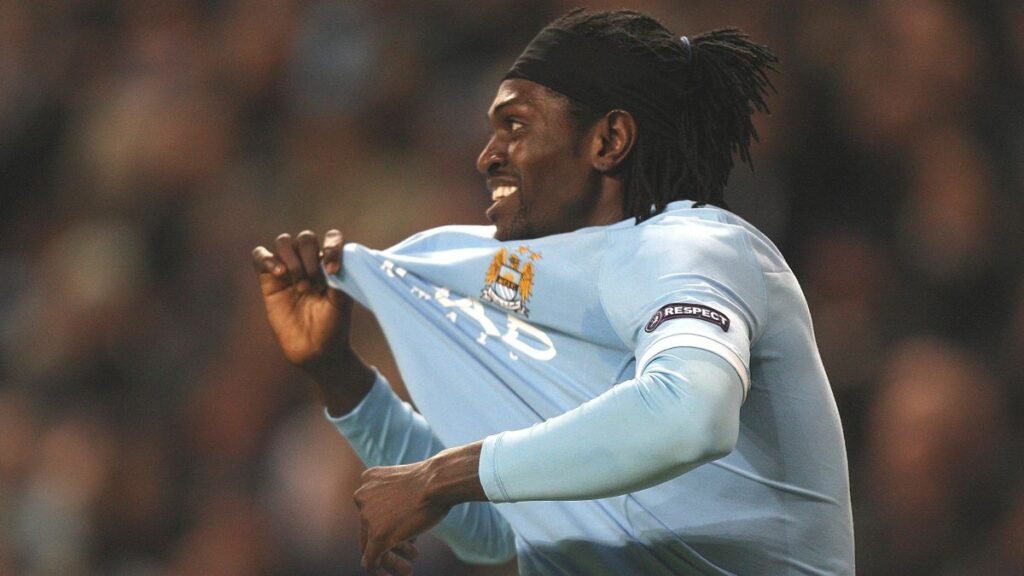 Well, Emmanuel Adebayor was one of Africa's potent names in front of goal when he was active.
He played for three different teams including Arsenal, Manchester City and Tottenham for a combined 97 goals.
He scored 46 in 102 games for Arsenal, played 82 matches and scored 35 goals and 15 goals in 34 games for City.
5. Yakubu Aiyegbeni – 95 Goals (Nigeria)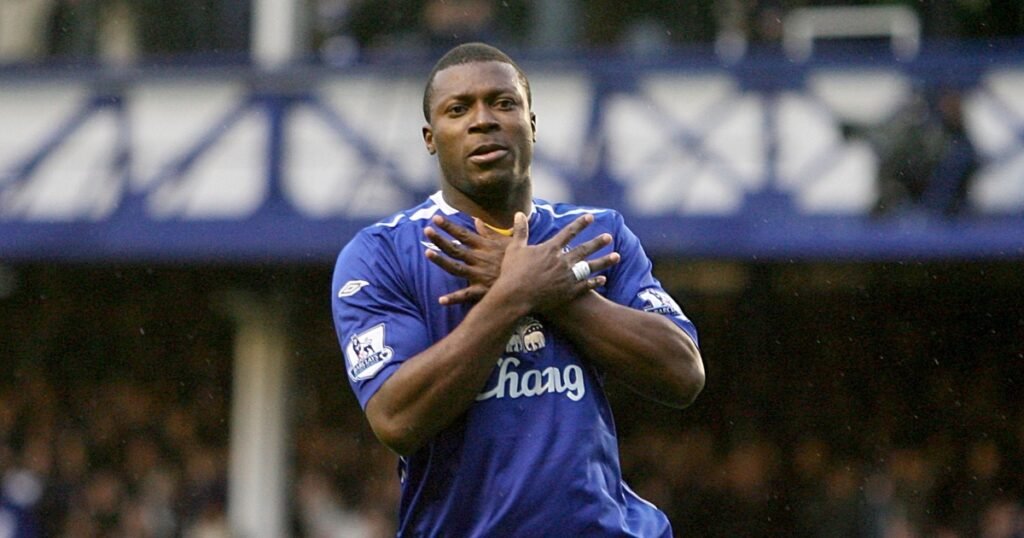 Nigeria's Yakubu Aiyegbeni didn't play for the biggest of teams in the Premier League but he's still top five in the highest African scorers on the Premier League list.
It will take some scoring for Riyadh Mahrez or even Pierre Emerick Aubameyang to equal the 95 goals he scored.
Aiyegbeni played for a handful of Premier League clubs but the most prominent ones include Everton Portsmouth, Middlesbrough, Blackburn and Reading.
6. Riyad Mahrez – 77 Goals (Algeria)
Mahrez made his Premier League entrance with relatively obscure Leicester City when they made that historic title win in 2016.
He scored 17 goals in 37 games in their title-winning campaign and added 18 more in the next two seasons.
He moved to Manchester City in the 2018 and 2019 seasons and has scored 38 times in the Premier League.
7. Pierre-Emerick Aubameyang – 68 Goals (Gabon)
Gabonese forward Pierre Emerick Aubameyang took his goalscoring boots to Arsenal and had a fantastic run of 128 games and 68 goals for the Gunners.
He moved to Barcelona and returned to Chelsea this summer and looks poised to add more to his Premier League tally.
8. Yaya Touré – 62 Goals (Ivory Coast)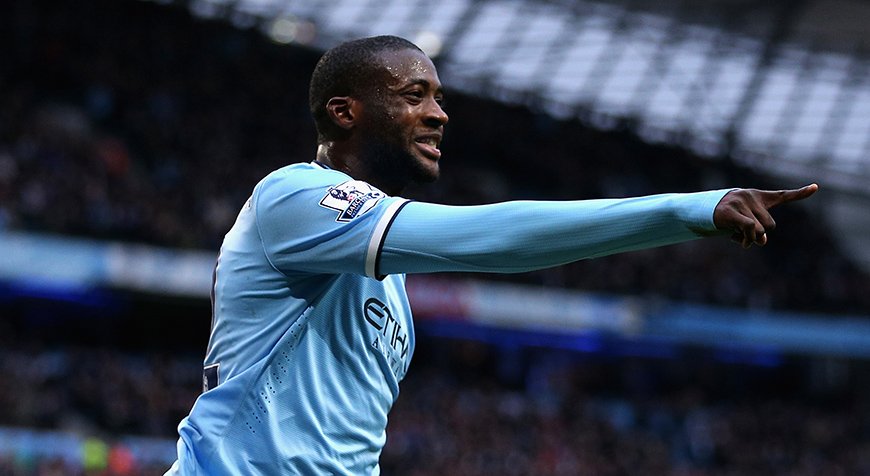 Well, what a Premier League career Yaya Touré had at the Etihad Stadium when he joined Manchester City from Barcelona.
The Ivorian midfielder turned out to be a very important source of goals for the  Citizens as they went ahead to gobble up Premier League titles.
He played for City for 8 years from 2010 making over 200 appearances. He is the highest-scoring African midfielder in the PL.
9. Wilfried Zaha – 61 Goals (Ivory Coast)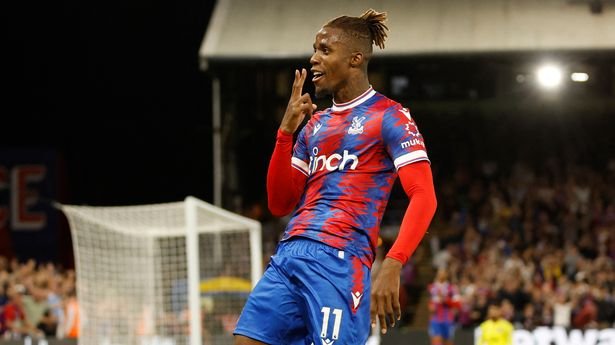 Crystal Palace forward Wilfried Zaha started his Premier League career as an English man but after his international allegiance changed from England to Ivory Coast, he legally enters this list with 61 goals scored across two club sides including Manchester United and Crystal Palace.
Zaha has played for Palace on three different stints with 61 Premier League goals to show for it, the majority coming in his third stint which started in 2015 with an accumulation of over 200 games.
10. Nwankwo Kanu – 54 Goals (Nigeria)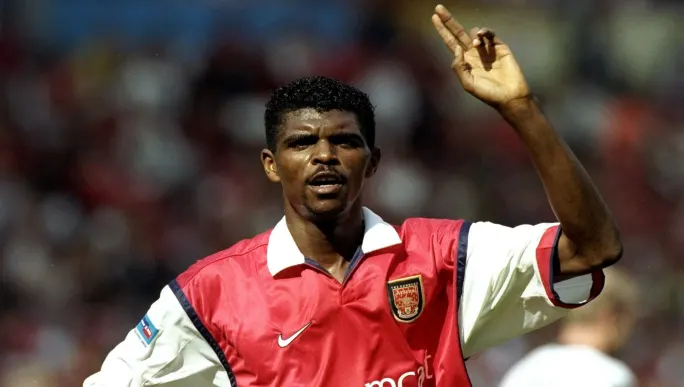 Papilo joined Arsenal from Inter Milan after a heart problem similar to that of Christian Eriksen which forced the Dane to leave Inter Milan.
However, Kanu isn't a legend only at Arsenal, the lanky forward had stints at Portsmouth and West Brom with a total of 54 goals to his name.
This article was updated 3 months ago