Who is the best defender in Champions League history?
It was Dwayne Johnson, an American actor, producer, businessman, and former professional wrestler; and if you like, a great philosopher, who once opined that "Success isn't always about greatness. It's about consistency. Consistent hard work leads to success which will in turn birth Greatness."
The defenders you're about to read about were during their days as footballers, the cash of the crop in the craft of defending despite playing in a very competitive era with the UEFA Champions League being where they upped their games the most.
They were very consistent in their specialized roles as full-backs, sweepers, defense marshals, and in the aspect of orchestrating an onslaught on the opposing teams—little wonder they're still a force to be reckoned with in the game to date.
Below are the ten best defenders since the UEFA Champions League was rebranded in 1992.
But first, meet all the African Players That Have Won the UEFA Champions League.
Best Defenders in Champions League History
10. Roberto Carlos – Real Madrid (Retired)
Regarded as one of the best left-backs in the game, it's only logical to have him in the top ten defenders in the history of the Champions League too.
Carlos was known for being capable of striking the ball powerfully, in particular from long range, and of producing curling shots with the outside of his left boot on a dead ball. He comes in tenth place.
9. Javier Zanetti – Inter Milan (Retired)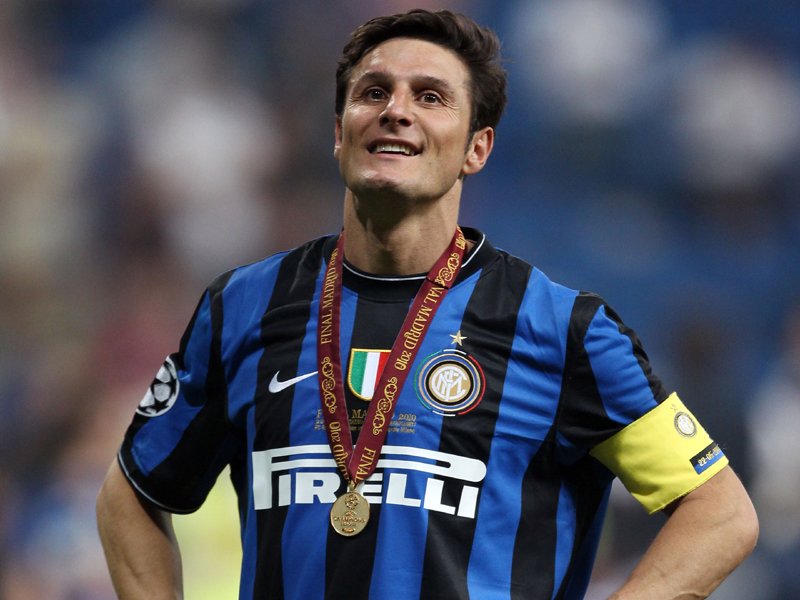 The Argentine right full-back only played for three club sides as a professional footballer, but it was at Inter Milan, he earned huge respect and relevance he still gets globally and in Europe's elite club competition.
He arrived at Inter at 22 and didn't look elsewhere since then as he went on to spend 19 seasons with the Nerazurris before his retirement in 2014, making a record of 858 appearances across all competitions.
Zanetti formerly held the Champions League record for captain's appearances (82) and is one of only 35 footballers to achieve 1,000-plus appearances for club and country.
8. Philipp Lahm – Bayern Munich (Retired)
This German veteran defender played for Bayern Munich for 17 seasons, leading the Bavarians to their first Treble in 2013 in what was an extremely successful season.
Being a right-footed player, Lahm played normally as a right-back, but he was able to play on both sides of the pitch, either as a full-back, wing-back, or wide midfielder, due to his tactical intelligence, crossing ability, and versatility.
The former captain of the German national team played over 700 matches for club and country, but in the UEFA Champions League, Lahm went through a total of 114 matches and never got any red cards. In fact, he was never sent off as a footballer.
How crazy does it sound?
7. Dani Alves – Club Universidad Nacional
Alves is regarded as one of the best right-backs of his generation and of all time. There's actually no player alive who has won more trophies than the Brazilian.
In his eight years at Camp Nou, Alves won a total of 24 trophies, including a treble in his first season at the club.
The versatile defender played 114 UEFA Champions League matches, featuring Barcelona, Paris Saint-Germain, and Juventus.
6. Gerard Piqué – Barcelona
Piqué still plays active football for Barcelona, a club he's been at for 14 years. In these years, the Spaniard has morphed into one of the best center-backs in the history of the club and in Europe, winning all there is to win.
The 35-year-old is the classic definition of a modern ball-playing defender who combines his impeccable passing abilities, aerial presence, and physical attributes together.
He has won a treble of the UEFA Champions League, and eight league titles amongst other laurels he won at the club. He also played a crucial role in the Spanish team that conquered the world in 2010.
5.  Marcelo – Olympiacos
Marcelo recently joined Olympiacos after a successful 11 seasons at Real Madrid where he won six league titles and five Champions League titles to mention a few.
He was known for his beautiful touch on the ball and sheer artistry in making use of it on his feet.
He would be forever remembered for the immense part he played in making sure the Los Blancos won the UCL three times on the trot – a feat no other club has achieved since the change of name to the tournament in 1992.
4. Gary Neville – Manchester United (Retired)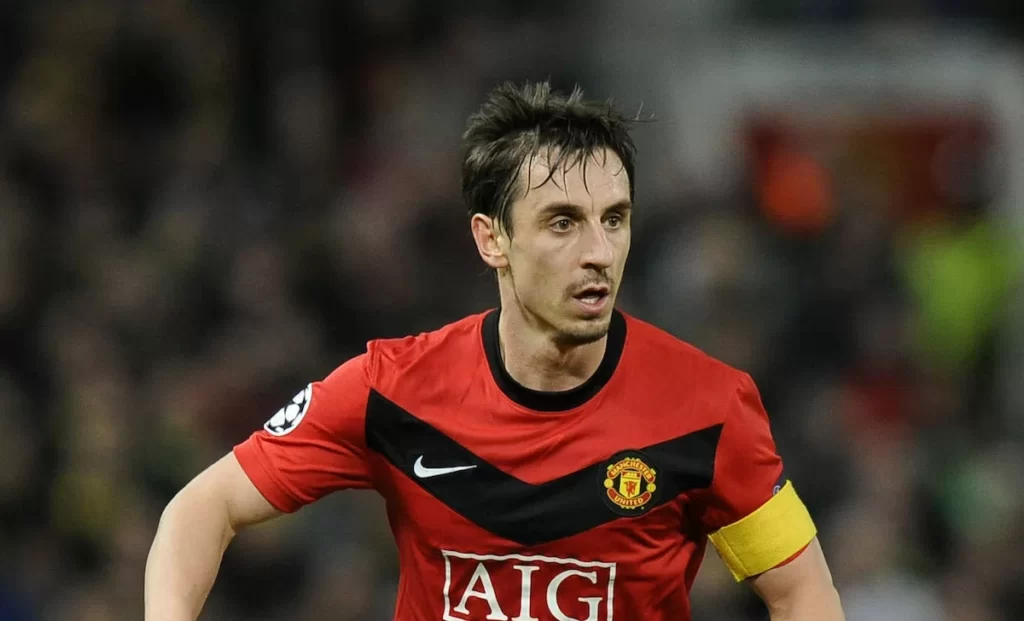 An experienced and dedicated footballer regarded as one of England's greatest right-backs and as one of the best Premier League full-backs of his generation, Neville makes the top-five list.
He spent 20 years as a footballer, playing for only one club, Manchester United.
With over 100 appearances in the UCL for The Red Devils, Neville won two UEFA Champions League and eight Premier League titles.
3. Sergio Ramos – Paris Saint Germain
A solid, abrasive, but largely dependable defender who as a leader, guided Real Madrid to four of their last five Champions League triumphs which included a back to back to back triumph.
Ramos was consistent at the top level for fourteen years and boasted more than 100 goals from the heart of the defense, along with a filled trophy cabinet.
Love him or hate him for his occasional cynical fouls, his records in the Champions League are ever-blazing.
2. Franz Beckenbauer – Bayern Munich (Retired)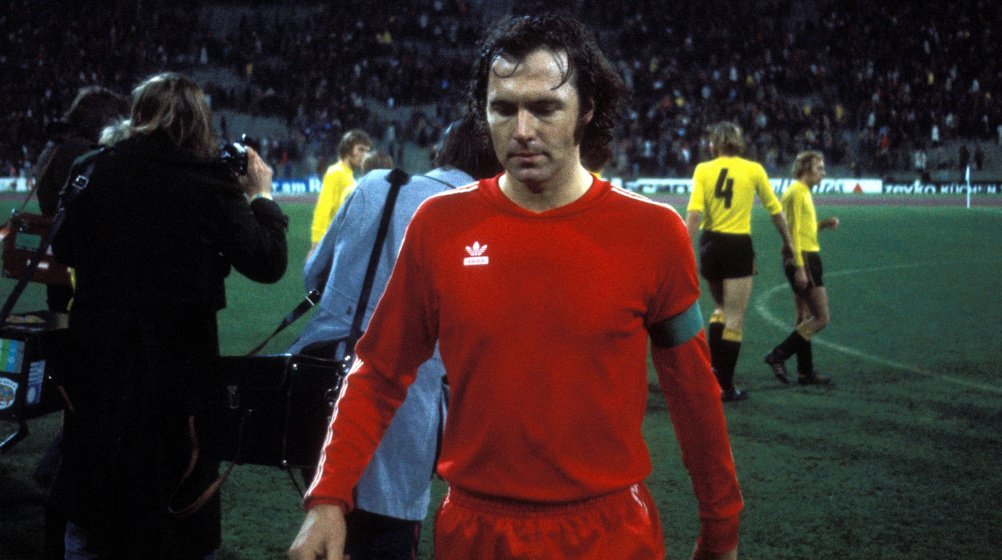 The one and only Ballon d'Or-winning defender on our list, regarded as "The Emperor," Beckenbauer started off as a midfielder with an elegant style, dominance, and leadership qualities on the field, and he was versatile too.
Given his ability to be effective while playing through different areas is outstanding, wouldn't it be criminal for him to miss out on the top two spots?
1. Paolo Maldini – AC Milan (Retired)
Maldini isn't only the best defender in Champions League history, he's the all-time best and a one-club player.
As a left-back, sweeper, or center-back, Maldini did it with Italian style. He was able to play anywhere along the backline due to his tactical versatility and ability with both feet.
Maldini captained AC Milan to five Champions League trophies and seven league titles in 14 historic years with the club.
He now serves as technical director for his former club, where he's charged with finding the next generation of greats.
This article was updated 2 weeks ago