Nigerians are one of the most handsome people on the African continent whether it's in the movie, media, music or sports industries.
Unlike in the other industries where the actors are made up with beautifiers so as to look good on the screens, it's not the same with sportsmen and women – particularly footballers.
In fact, sports actors only look good before dashing into the arena for their actions. The moment the action begins, their bodies become sweaty, and they become totally different from how they looked earlier.
This is why we have picked some Nigerian footballers who have been robbed of the mentions they deserve when handsome persons are mentioned due to the rigorous profession they have chosen.
Most handsome Footballers In Nigeria
Here are the most handsome footballers in Nigeria currently.
Before that, let me show you the top 10 Richest Footballers In Nigeria with their wealth value. Also, here are the African Players That Have Won the UEFA Champions League so far.
Oluwasemilogo Ajayi – West Bromwich Albion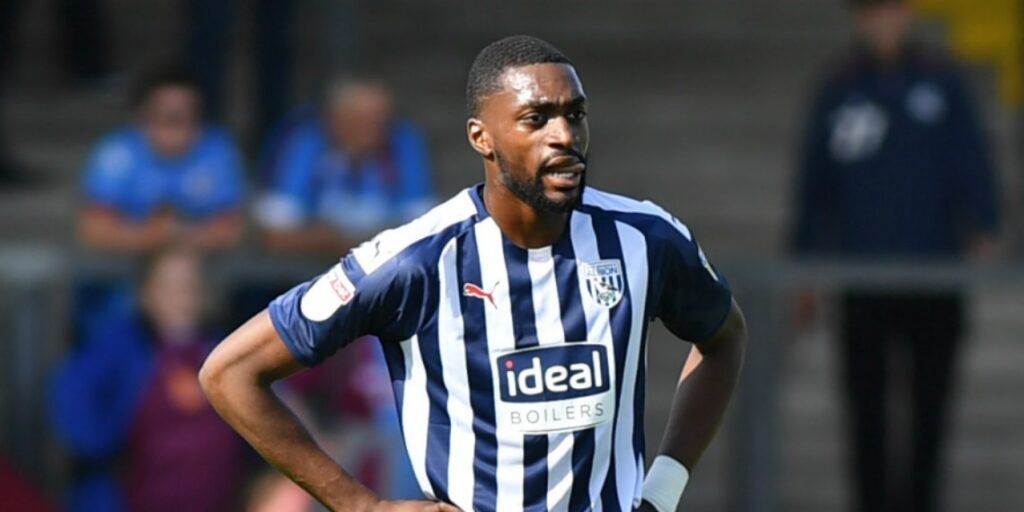 Semilogo was born in Crayford, England to Nigerian parents and opted to represent Nigeria. He featured for the Flying Eagles in 2013 before his Super Eagles call-up in 2018 for the 2019 African Cup of Nations Qualifiers.
It's a known fact that handsomeness isn't about facial beauty alone. Ajayi's physique and height clearly compliment his finely carved face which makes him one of the ladies' men on Nigeria's national team currently. See the list of Super Eagles Highest Goal Scorers Of All Time.
Alex Iwobi – Everton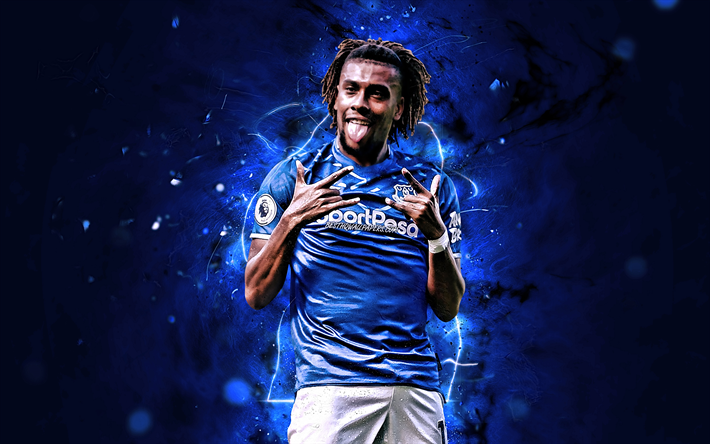 Alex Iwobi was born in Lagos Nigeria, and he moved to England after the age of four. He grew up in Newham and was imported back into the Nigerian national team in 2015. His maternal uncle is former professional footballer Jay-Jay Okocha and his decision to choose Nigeria over England is believed to be influenced by Okocha.
Barring his dreadlocks which may not be accepted by many people, his meek face, and cute and spontaneous smile sure makes him one of the most handsome Nigerian players as of now.
Victor Osimhen – Napoli
Thank heavens for football which not only transformed Victor Osimhen's life from being a Lagos traffic pure water seller to a rich man alone but one of the finest players in Nigeria and Africa currently. And if you like, one of the sexiest too.
Even if it's a man-made feature, Osimhen's pink lips are a part of the features most female folks look forward to before saying yes to any man. The Napoli ace goalscorer takes our number eight spot. You can take a look at his salary at Napoli.
Joe Aribo – Southampton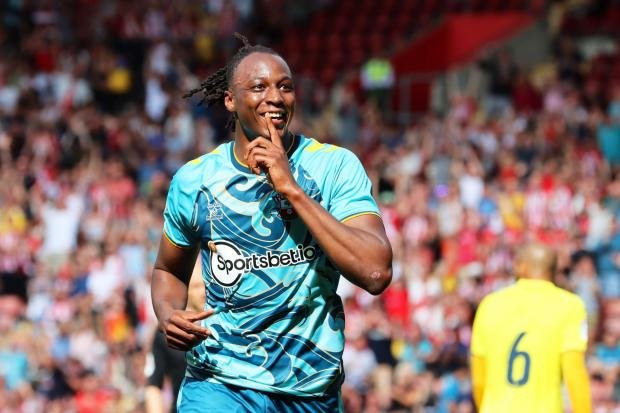 Oh yea lovers of a slim and lanky man, here you have your man. Joseph Ayodele Aribo is another England-Super Eagles import who possesses some qualities that puts him on the list of Nigeria's most handsome football players.
Aribo, 26, is tall, and cute and he's blessed with a beautiful smile that radiates his beauty. He recently moved to Ralph Hasenhüttl's Southampton side for £10 million.
Chidozie Awaziem – Hajduk Split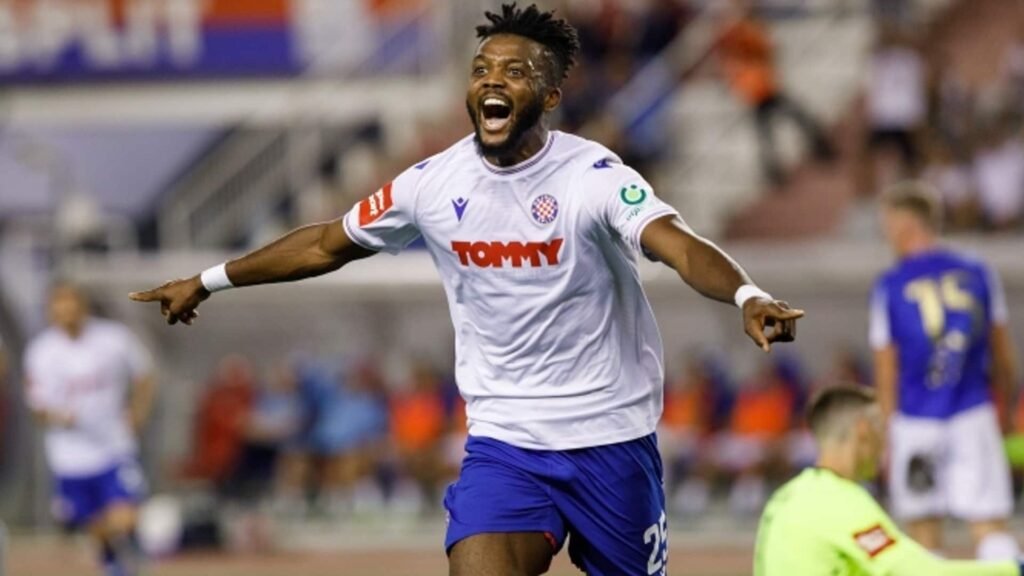 Awaziem is one of the tallest players in the national team and he's blessed with good looks too. Of all the homegrown players in the Super Eagles, there's hardly anyone finer than the 25-year-old right back.
He's currently on a loan spell with Croatian side Hajduk Split. He takes our number five spot.
Cyriel Dessers – Cremonese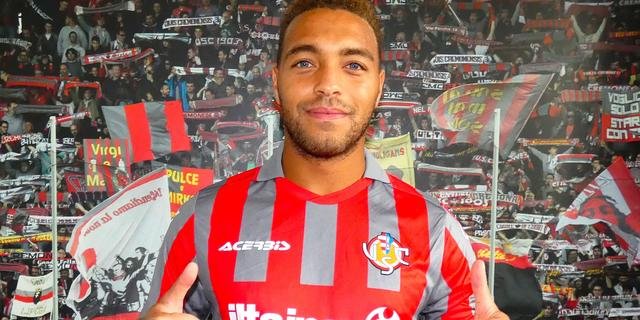 Here comes the Nigerian version of Troy Deeney. Kolawole Dessers was born and bred in Belgium to a Nigerian mother and Belgian father.
He might not be a regular in the Super Eagles yet, but his beauty is worthy of a mention owing to the fact that he's got Belgian-Nigerian blood but an English face.
Tyronne Ebuehi – Empoli
Ebuehi is easily the Flavour in Nigeria's footballing scene. The spotlessly fair in complexion defender was fathered by a Nigerian but his mother was a Dutch – little wonder why his skin keeps glowing.
No doubt, the 26-year-old deserves a second glance of admiration for the unusual beauty he's blessed with.
William Troost-Ekong – Watford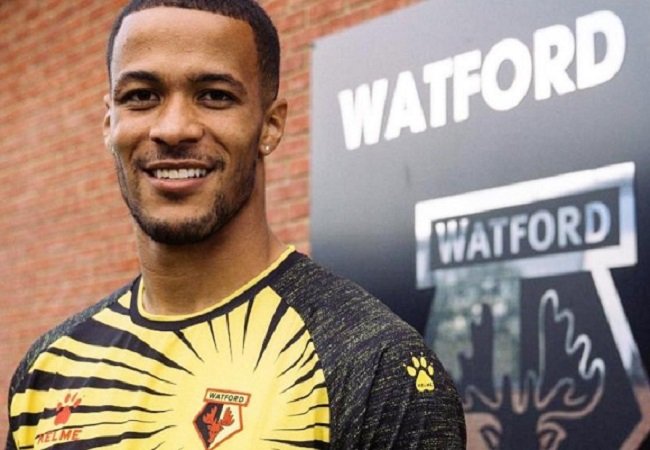 One of the famous 'Oyinbo Wall' defenders. Ekong, just like Ebuehi was wooed into the Super Eagles in 2016 having played for the Dutch U19 and U20 respectively.
Ekong looks very cool and has a face that qualifies for modelling.
The Super Eagles vice-captain has a fair complexion which is similar to Ebuehi. Interestingly, the pair (Ekong and Ebuehi) share some resemblance and had they not bore different names would've been mistaken to be twins.
Leon Balogun – Queens Park Rangers
Despite his old age, Leon Balogun firmly holds on to the second spot as one of the most handsome Super Eagles stars.
His physique and great looks make him very fly for a 34-year-old man; and of course, his light skin can only be bettered by just one person who they both came to the Super Eagles from the same country…
Maduka Okoye – Watford
Without any controversies, the 2021 AFCON in Cameroon was lit up with Maduka Okoye's beauty and by miles, the Nigerian goalkeeper is heads and shoulders ahead of lots of other African footballers as far as handsomeness is concerned.
On social media, Okoye is always a topic of discussion on Nigeria's matchdays due to his ravishing face and body.
SEE ALSO: 15 Hottest & Most Handsome Football Players in the World
He's today the ladies' favourite and he takes our number one spot.
This article was updated 4 weeks ago