Since the Ballon d'Or award was launched in 1956, it has become the highest individual accolade in football, with feisty battles amongst players to win it year after year.
However, just as every other award walks hand in hand with controversy, the Ballon d'Or, being the best recognition gong for individual greatness isn't left out of debate and controversy.
Some legends have won the award multiple times for their on-field charisma, while others have been extremely unlucky to have missed out.
Unfortunately, the pair of Pele and Diego Maradona were both ineligible for the award and this list because the Ballon d'Or only opened to non-European players in 1995.
Pele had long since retired, and Maradona was also in the latter days of his successful career in Argentina.
But it's agreeable by all, that the two legends would've won the prestigious award if they had the chance in their days.
Meanwhile, Real Madrid and French star, Karim Benzema recently left the long list of the 'unlucky players' after bagging the award for the first time in his fledgling career. 
But who are the other great footballers who didn't win the Ballon d'Or? Find out.
Ten Players Robbed Of Ballon d'Or
10. Ferenc Puskas – Hungary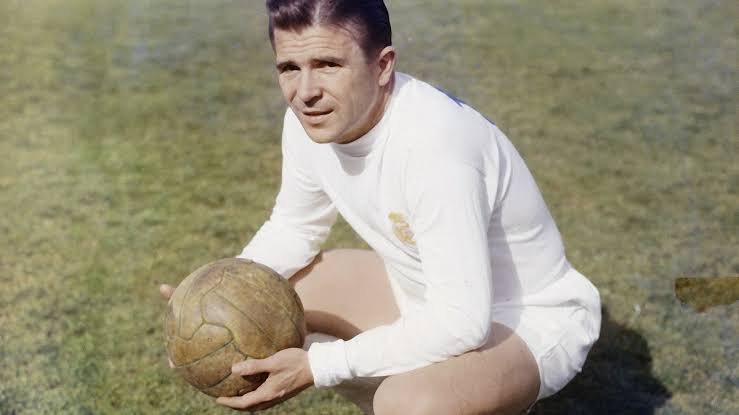 Puskás having a stadium named after him in his country was no fluke. He was extraordinarily great a scorer.
A key member of the acclaimed 1950 Gold-winning team at the 1950 Olympics, Puskás netted 84 goals in 85 caps for his country's national team.
In club football, Puskás played for just two club sides, Budapest and Real Madrid, scoring 514 goals in 529 games in the Hungarian and Spanish divisions.
The Los Blancos legend's 1960 second-place finish was the only time he made the top three in the Ballon d'Or voting, as Madrid team-mate Alfredo Di Stefano tended to take the limelight.
Meanwhile, to celebrate Puskás' legacy, FIFA's 'most beautiful goal award' is named after the talented goalscorer and it's usually handed out to the winner on the same night as the Ballon d'Or.
9. Dennis Bergkamp – Netherlands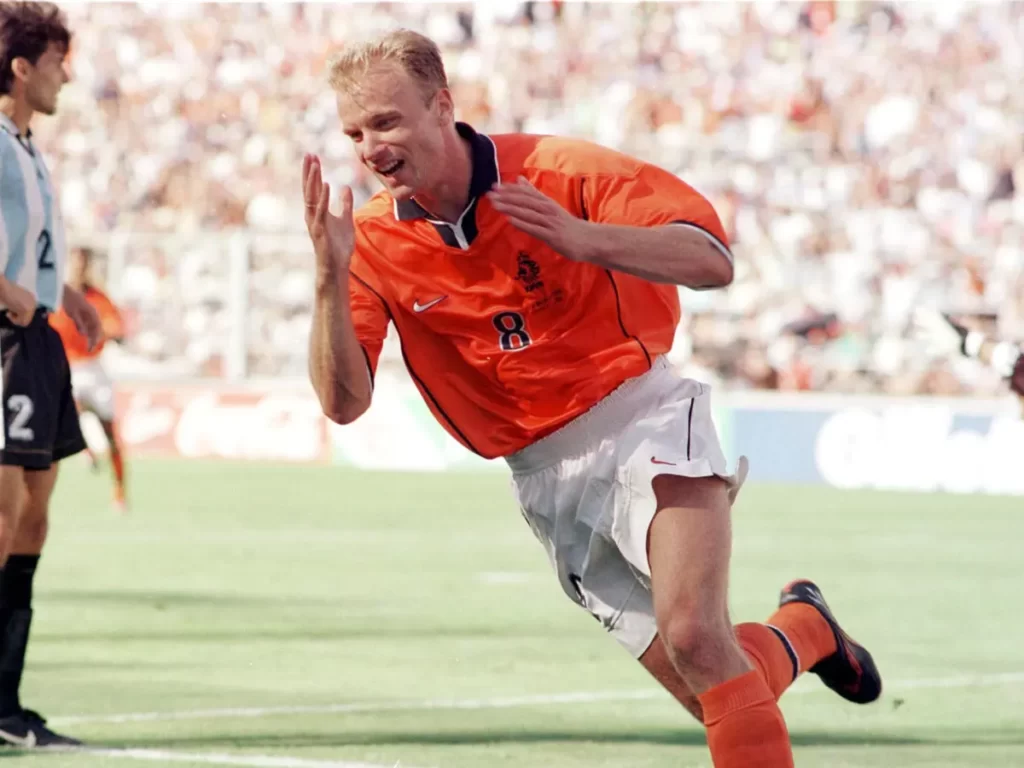 Bergkamp had a very successful time at Arsenal, forming a deadly partnership with Thierry Henry to terrorize opposing defenders.
Indeed, his immense contribution to the Arsenal team earned him two nominations for the Ballon d'Or gong but sadly missed out on winning it on the two occasions.
Throughout his career, the Dutchman was known for his exceptional first touch. He is, however, one of the greatest players to never have won the Ballon d'Or.
8. Eric Cantonna – France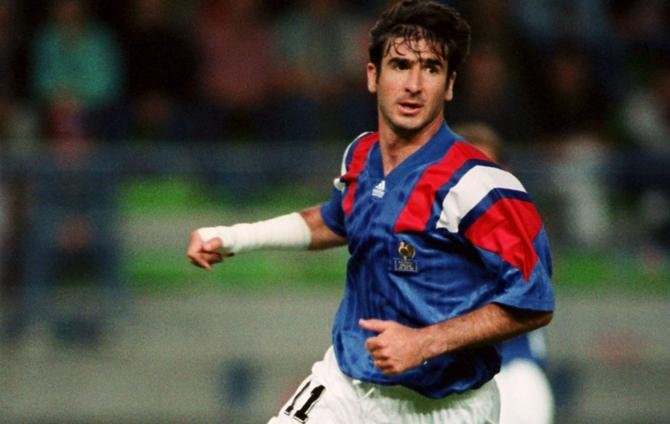 The closest that the upturned collar-sporting Manchester United icon Eric Cantona ever got to Ballon d'Or glory was 1993's third place behind Roberto Baggio and Dennis Bergkamp.
That was the year Cantona had inspired United to their first Premier League title in the division's first year in a new format, and they would go on to largely dominate the division for the two decades to come.
The Frenchman won four Premier League title titles in total, as well as thousands of hearts at Old Trafford.
7. Raul Gonzalez – Spain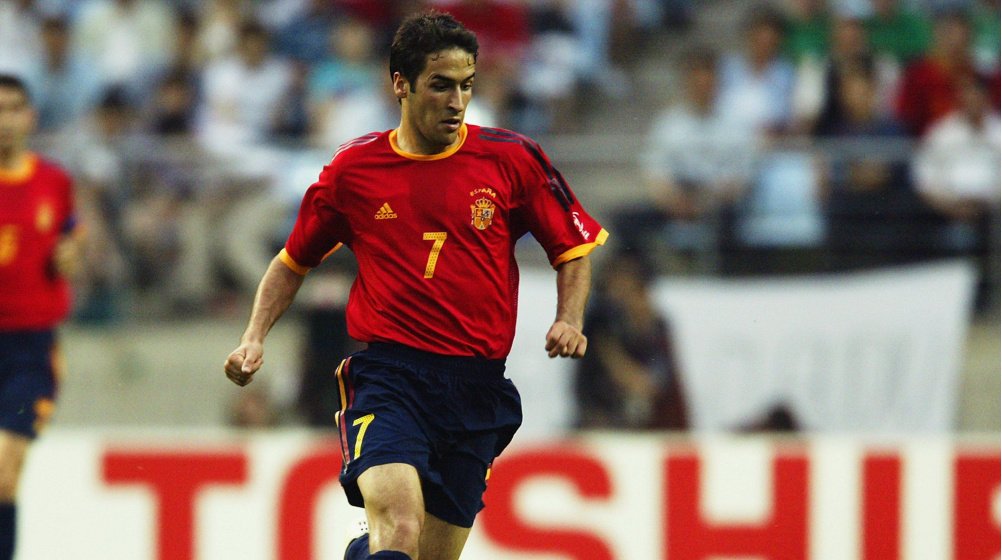 One of Real Madrid's greatest players of all time with a rich history in a Los Blancos shirt. Raul's uncanny ability to find the back of the net from virtually anywhere on the field cemented his status as a legend.
It's quite inexplicable why he never won the Ballon d'Or despite winning every possible title for Real Madrid, smashing and setting different club records in the process.
The closest he came to winning the Ballon d'Or was finishing second to Liverpool's Michael Owen in 2001.
6. Paolo Maldini – Italy
The Italian defence maestro is arguably the greatest defender to ever grace a football pitch, playing for 25 seasons with AC Milan.
During his illustrious career, Paolo Maldini won seven Scudetto, five Champions Leagues, four UEFA Super Cups, one FIFA World Club Cup, one Intercontinental Cup, and one Coppa Italia.
With 126 appearances for the Azzurri, he is also Italy's most capped player of all time.
Playing until the age of 40, the club and country captain and an icon of the red side of the San Siro is surely the greatest defender never to win the Ballon d'Or.
5. Andres Iniesta – Spain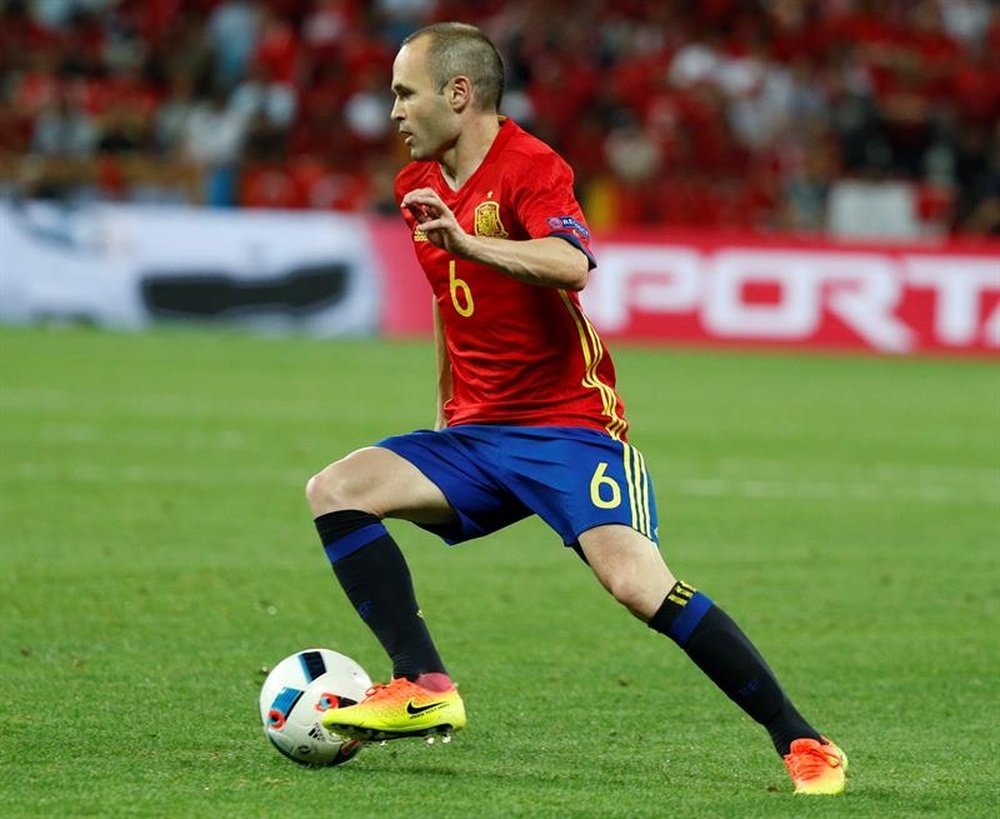 Iniesta's heroic goal in the final of the 2010 FIFA World Cup against a stubborn Holland would never be forgotten.
And in the aftermath of such a scintillating display at the Mundial, it was expected that the astute playmaker would emerge the winner of the award, but it never happened.
Iniesta may have won every competition he competed in; it still would be nice to see one of the modern game's great midfielders honoured with the prize.
4. Zlatan Ibrahimovic – Sweden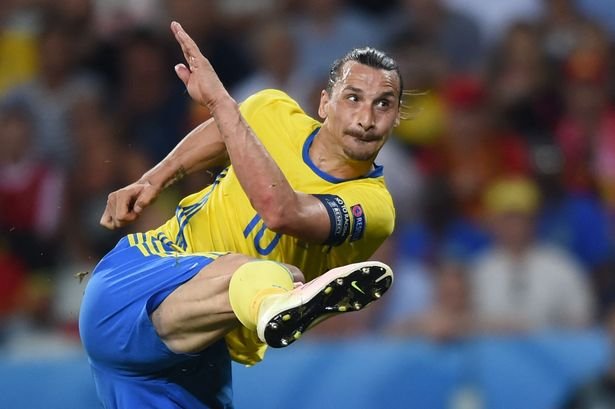 With his best finish on the Ballon d'Or voting being fourth place in 2013, Zlatan explained to Bild in April 2022 and said: "These are political awards. They want 'Mr Perfect'.
"If you speak and say what you think you can't get them.
"It's easy to give them to Mr Nice Guy. It doesn't change anything for me, it doesn't make me better or worse."
Without doubts, the 40-year-old is one of the best players in football we will ever see, and his longevity at the top, immaculate trophy haul, and knack for the spectacular certainly put him in the frame.
But he has been largely unlucky to have the Ballon d'Or gong elude him a number of times – this has been over times attributed to an apparent dearth of a UEFA Champions League medal as he never featured in a UEFA Champions League final.
Zlatan found joy in Europe, though, with a 2009 UEFA Super Cup triumph as a Barcelona player and then a UEFA Europa League glory with Manchester United in 2016.
3. Thierry Henry – France
Ideally, any player who was an integral part of winning a World Cup, European Championship, domestic treble and unprecedented unbeaten title triumph deserves to go down in soccer history.
Blessed with lightning pace, devastating finishing and superb technique, he surely deserved the Ballon d'Or in 2004 after he led Arsenal's Invincibles to an unbeaten Premier League season with 39 goals in all competitions.
Second in 2003 and third in 2006, the masterful Thierry Henry was never able to get his hands on the Ballon d'Or throughout his fantastic career.
2. Neymar – Brazil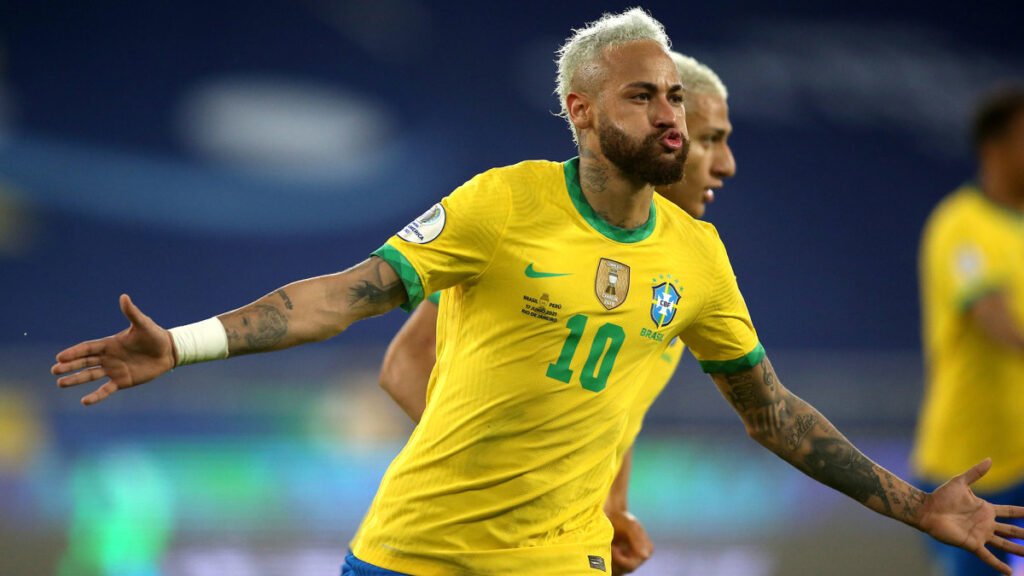 A generational talent that a decade ago, many believed he would have cleared up multiple Ballon d'Or awards by now – no thanks to the brilliant duo of Lionel Messi and Cristiano Ronaldo who refused to slow down.
Winning it all at Barcelona by his mid-20s, the winger's accomplishments are generally undervalued due to the amount of talent in that team.
At 30 years old he's just three goals shy of equalling Pele's Brazil goal record and has won countless major honours across his career.
Besides, if they handed out a prize for football's biggest baller, he'd probably would've won it ten-fold by now.
1. Robert Lewandowski – Poland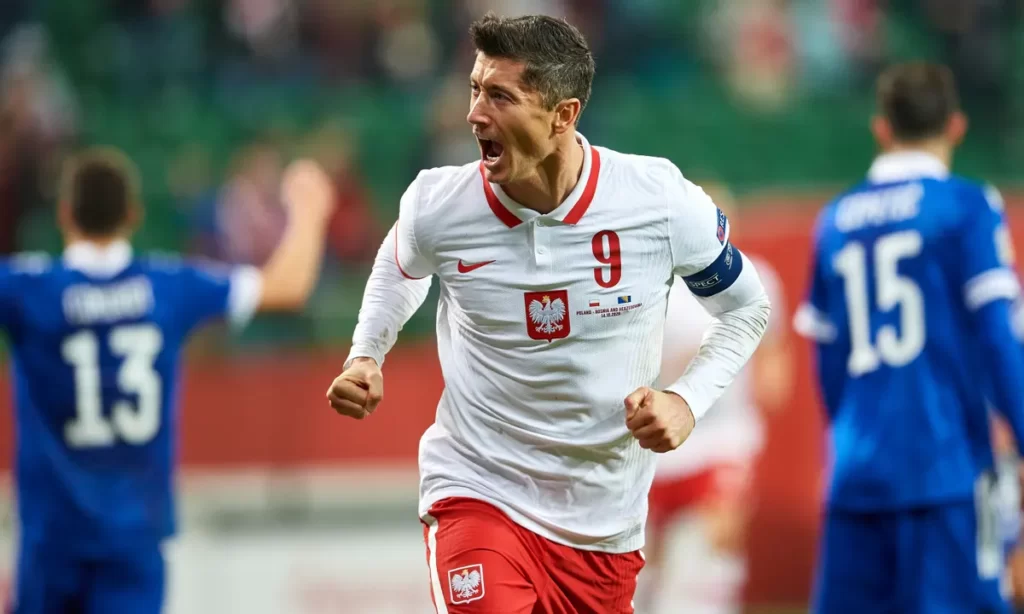 After Cristiano Ronaldo and Lionel Messi, no other player has played with great consistency than this Pole in the last eight years.
Nobody can deny that he deserved to lift the award in 2020 when organisers of France Football decided to cancel the vote due to the coronavirus pandemic.
And in 2021, when the award returned, Lewandowski scored a whooping 64 goals and still somehow and cruelly missed out on the award to Messi who also admitted that the former Bayern Munich star deserved the award better.
"Robert, you deserve your Ballon d'Or. Last year, everyone was in agreement to say that you were the big winner of this award," Messi said after claiming his seventh award.
Lewandowski, 34, has continued in a roaring form, scoring seven goals in twelve matches across all competitions for the Blaugrana side.
He should be a Ballon d'Or winner. There's absolutely no doubt about it.
This article was updated 3 months ago