Nigeria banking sector has seen tremendous growth within the last ten (10) years. Introduction of 737 mobile code is one of the recent developments that led the such growth and gtbank recharge code is among its major features.
This mobile recharge ussd code from guaranty trust bank enables you to buy airtime and purchase airtime from your account from the comfort of your couch and home.
It works on all telecommunication networks in Nigeria including 9mobile, Airtel, MTN and GLO. Also, you don't need internet access.
I know you can still remember those days of recharge cards. I once mistakenly over scratched a 1000 Naira Glo card that belongs to my father and it wasn't funny. I had to get through to their customer agent to get the lost digits.
If you are new to gtb 737 simple banking, you need to create a transaction PIN. I have explained everything you need about creating the PIN in my previous article on gtbank transfer code.
But in case you missed that post, follow the step below to create or change your gtbank recharge PIN.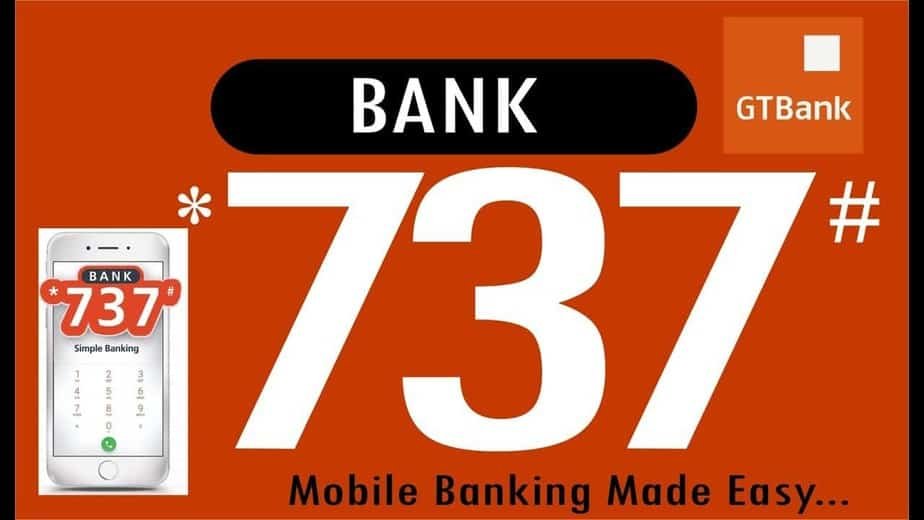 With the number associated with your gtb account, dial *737*5# or *737# and reply with 7 >> reply 1 or 2 to activate using ATM card or account number respectively >> create and confirm a 4-digit transaction PIN.
Once you have successfully done that, you are now eligible to transfer, top up and check account balance under this mobile platform.
How to Use Gtb 737 USSD to Buy Airtime or Purchase Data
There are two types of airtime recharge, they are self and third party top up. Self recharge is just for your alertz number (the phone number linked to your gtb profile) while third party recharge is for every other numbers.
Self airtime recharging does not require PIN authentication while 3rd party does.
Gtbank Self Recharge Code
Use the code below to buy airtime for the phone number registered to your bank account.
Dial *737*amount# or *737# >> 1 >> Enter the you want to recharge.
Let's now see how to buy airtime from Gtbank to another number.
How To Buy Airtime From Gtbank To Another Number (3rd-Party Airtime Recharge)
The code below is to recharge every other number.
Dial *737*amount*mobilenumber# or *737# >> 2 >> Amount, phone number.
Enter your recharge PIN to complete the airtime purchase.
To Buy or Top Up Data with Gtb Recharge Code
The code is the same for both your alertz line and other numbers.
Just dial *737*4#.
Reply 1 or 2 for Self or 3rd party respectively.
Enter amount for self recharge or third party number >> amount.
Complete the transaction using your 4-digit PIN.
Daily Recharge Limit & Charges
Gtbank Airtime Top Up Limit = 10,000 Naira per day.
Network Charges = 1 – 2 Naira.
Transaction Charges = Free.
Here comes the end on this article on gtbank recharge code. Don't forget to share this article using the social sharing buttons below.
This article was updated 4 months ago